That's most probably incorrect French in the title there. I don't know when I got so bad, but now I'm mega stressing about my study abroad year which starts in September. Eeep!
Anyway, this is what I'm wearing today, not that I've actually done anything with my day so far except for watching the shocking Germany vs. Serbia match.
What do we think of ankle socks? I like the frilly lacy ones that are being sold in quite a few places, but I thought I'd try it out with some plain white socks I had first before parting with cash for some prettier ones.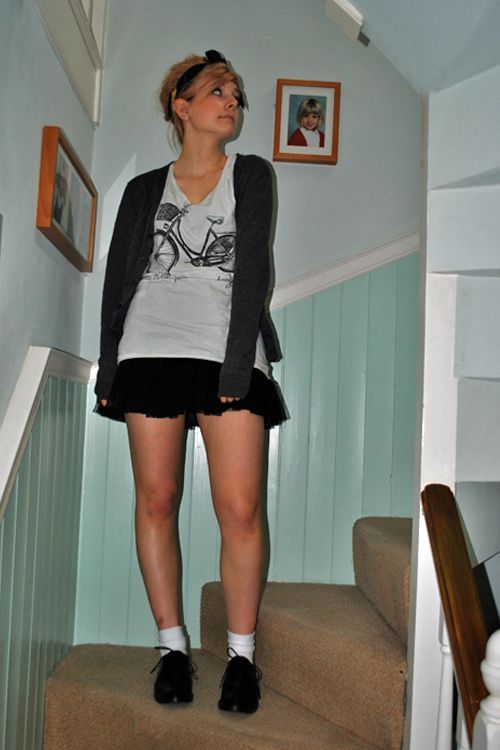 I realise the cardigan doesn't really go, but I love it so meh.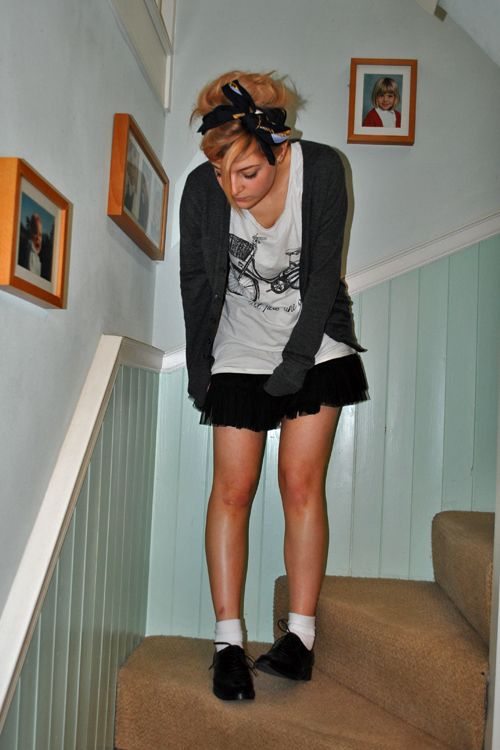 Cardigan - Uniqlo (Men's)
T-shirt - Urban Outfitters
Skirt - New Look
Socks - ?
Brogues - Office
And today's hair in close-up:

The bow is a big silk scarf rolled up.
I used a dye remover because the red had faded really horribly into some reverse dip-dye looking mess. This weird orangey yellow colour (it's lighter in real life) is what I'm left with. I'm going to make a hairdresser's appointment to go back red soon though!