On Thursday I was invited along to Debenhams on Oxford Street for a bit of a dressing up session with the new H! by Henry Holland summer collection.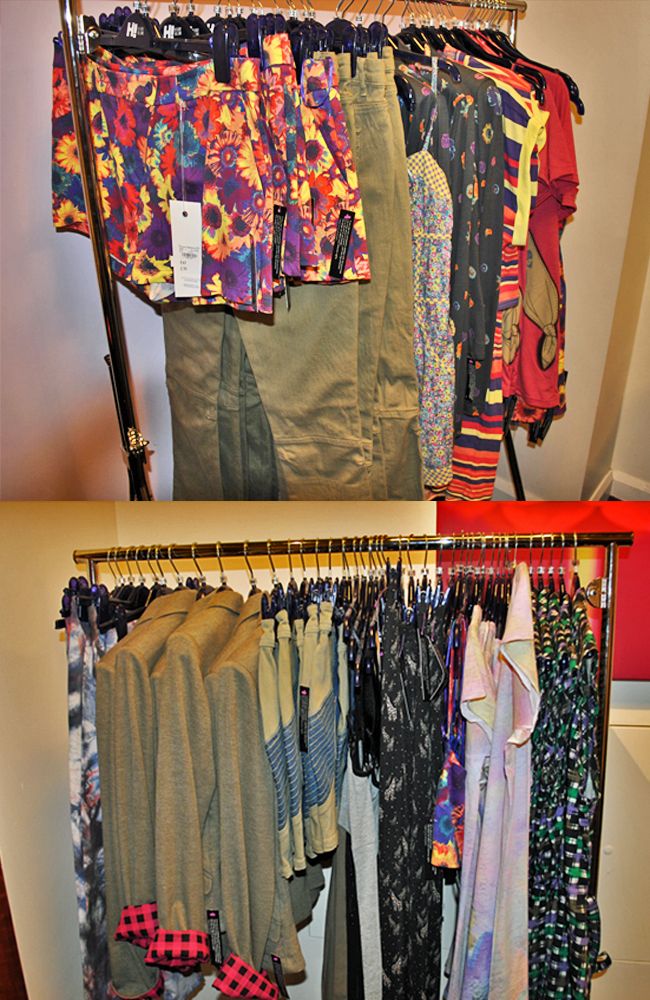 The collection seemed to be split into a military inspired side, with the khakis and utilitarian details, and a 90s psychedelic side, with bright floral prints, acid wash and tie-dye.
I loved these
khaki biker style trousers
, although they're more green in real life than on the website.
Girl guiding style print t-shirt
. This unfortunately looked horrible on me, the colour wan't right :(
Lip print denim shorts.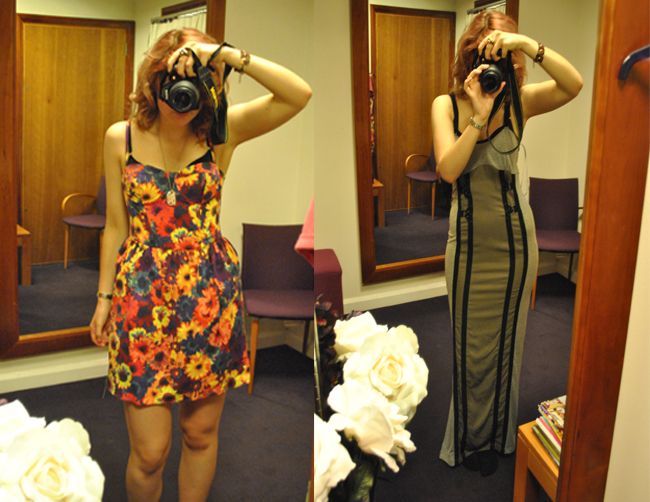 It was really fun being able to try things on, that doesn't usually happen at these preview type events. I loved this
"Lindsay" bustier dress
, it reminds me of
one I tried on in Topshop ages ago
but missed out on in the end. They have a
cute crop top version
too. The utilitarian maxi isn't on the website yet, but I was lucky and got given it as a gift for attending. I love it, it's so comfy and has great detailing. I'll try and get some better pictures of it in an outfit post soon.
I had a great time playing around with all the clothes, and meeting other bloggers, so thank you Dom and the girls from Debenhams for inviting me!