You may or may not know that I'm currently a university student studying for a degree in French and German. I've just finished my second year, which means next year is my long-anticipated year abroad! From September 1st I will be attending the
Université Lumière Lyon 2
, and then later in the year
Universität Wien
(University of Vienna.) I'm super excited/nervous and there are so many things still to be sorted out, but one in particular is occupying my thoughts, and that is what clothes am I going to take with me!
I can never take my whole wardrobe to uni as it is, it's just not logistically possible to cart everything down to London and back each term, and I'm going to be even more limited when living abroad. Therefore, I've accepted that I'm going to have to curate a, perish the thought,
capsule wardrobe
. I've never been into the idea of a capsule wardrobe. Sure it might work for other people, but my tastes are too eclectic, and I like shopping too much, to streamline my wardrobe down to just a few "key" pieces. I'm going to have to get over myself though, and get on with creating my own.
Of course this is not a task to take lightly, and I am approaching it with my planning head on:
So, firstly, the main idea of a capsule wardrobe is that everything complements everything else, so everything can be combined to make numerous different outfits from a limited number of individual pieces. Therefore I've decided that, because I'm going to Lyon for winter, and so I can include items from my existing wardrobe, I'm going to stick to a colour palette of
black
,
white
and
grey
.
This isn't a strong enough direction on it's own though, I need a trend or theme to work off too.
I've decided that for winter I'm going to try and channel a grungy, gothic 90s kind of vibe. I've been slowly adding grungier elements to my wardrobe, like black maxi skirts and Doc Martens and I've started to really like the aesthetic.
I watched the 1996 film
The Craft
for the first time last week, and it's great for grunge clothing inspiration.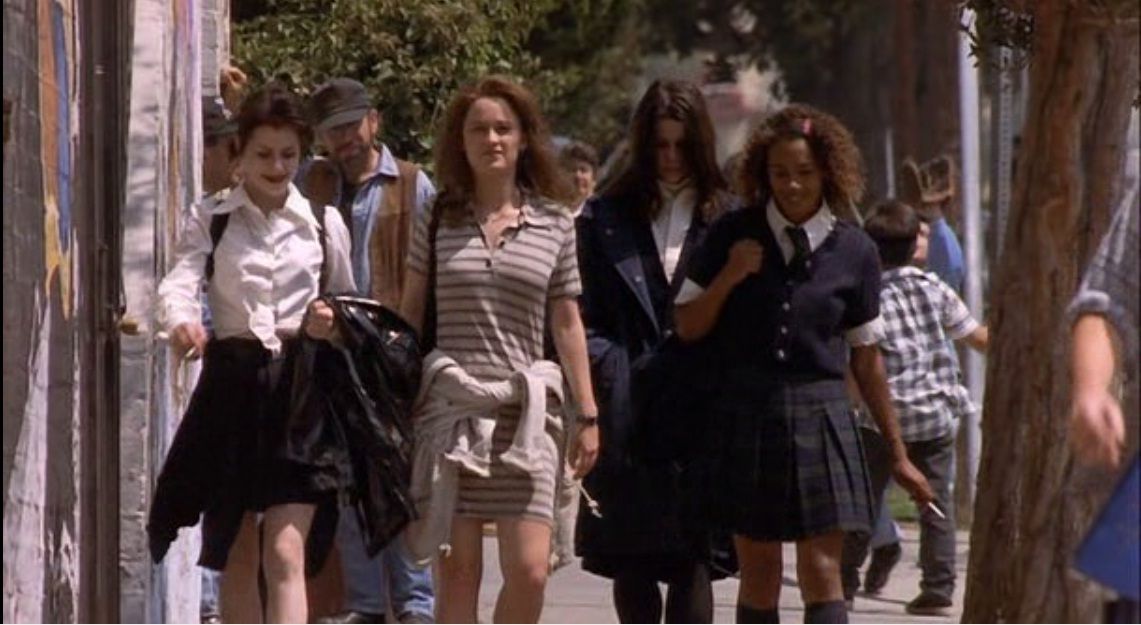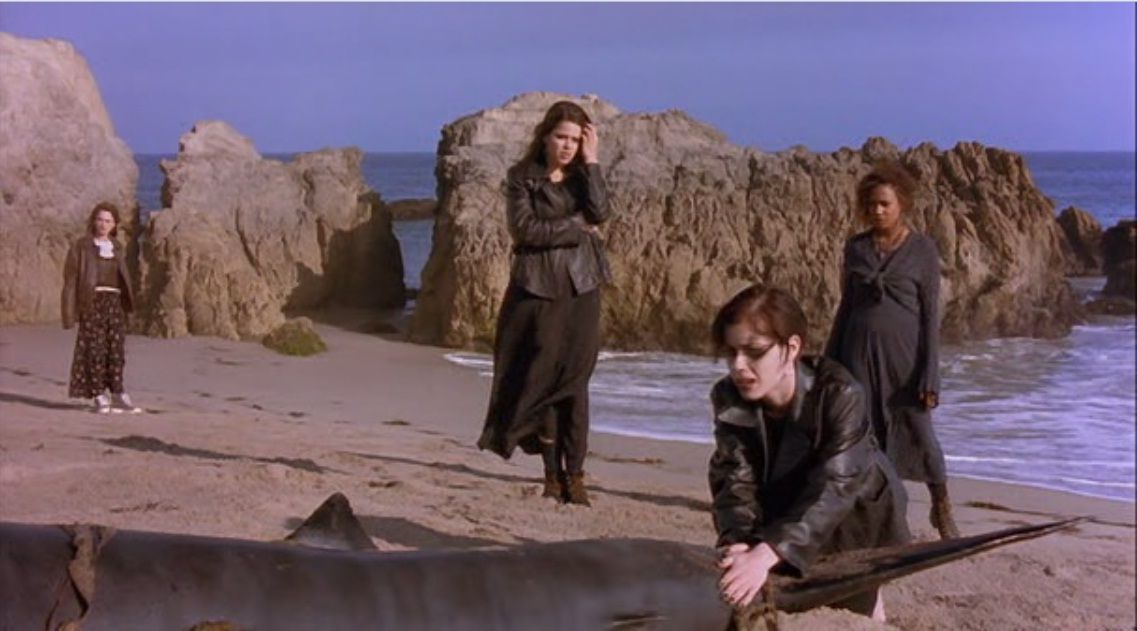 I like the maxi lengths, oversized jumpers, over-knee socks, crop tops, the 90s skater-dress shape and gothic jewellery.
Of course I'm not going to completely rip the whole grunge look straight out of the 90s. It's about modernising the look and adding elements that complement my existing wardrobe.
I love how
Hannah Clayton
has modernised the grunge look using unexpected fabrics and dying techniques.
Go and read
the post about her work on Style Bubble
for a more comprehensive look at her wonderful graduate collection.
Alexander Wang's Autumn/Winter '10 collection has a 90s gothic vibe too. I love all of the velvet. I'm a big velvet fan, in fact my
very first post
was about velvet. (Yikes, that's from 2007!)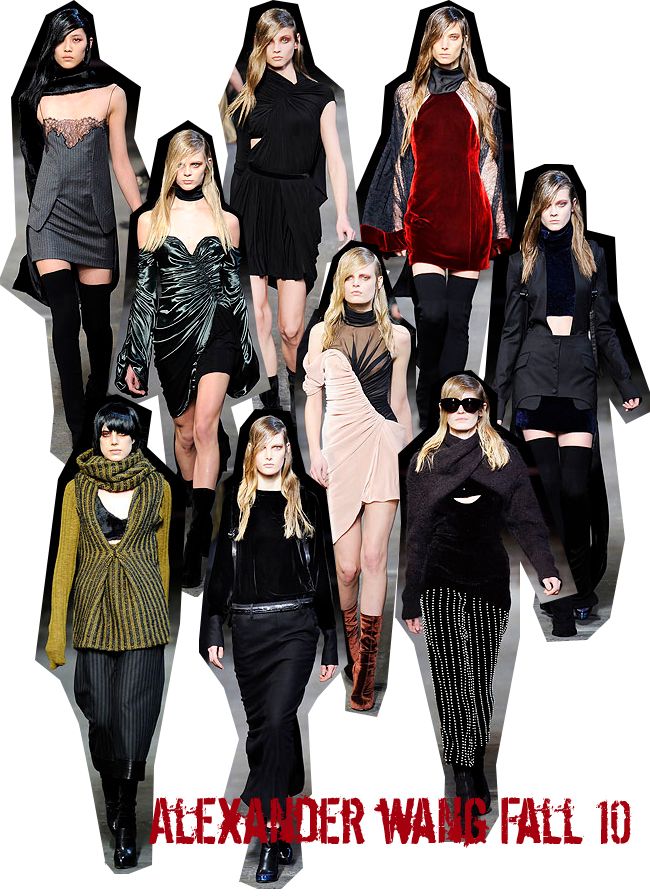 I think some form of velvet dress is definitely going to find its way into the year-abroad wardrobe. And a pop of blood red colour too maybe.
This is all a bit of a word vomit/ramblings falling straight out of my brain post. There'll be a lot more "grunge" posts to come over the summer as I try to work out how to pair down the aethetic, mix it in with my existing wardrobe to complement my style, and come up with a "complete" wardrobe that fits inside one (large) suitcase! Eep!
Film screenshots were taken by myself, other images from Stylebubble.co.uk and Style.com
EDIT: Sarah at Silence Sweetheart has done a great post
comparing the new Alexander Wang resort collection to 90s films.