Went to Brighton to visit a friend from uni this weekend. If you haven't been, then go! It's brilliant, I want to live there!
4 hour, 4 train journey each way... Fashion mags are a travelling necessity!
Brighton pier!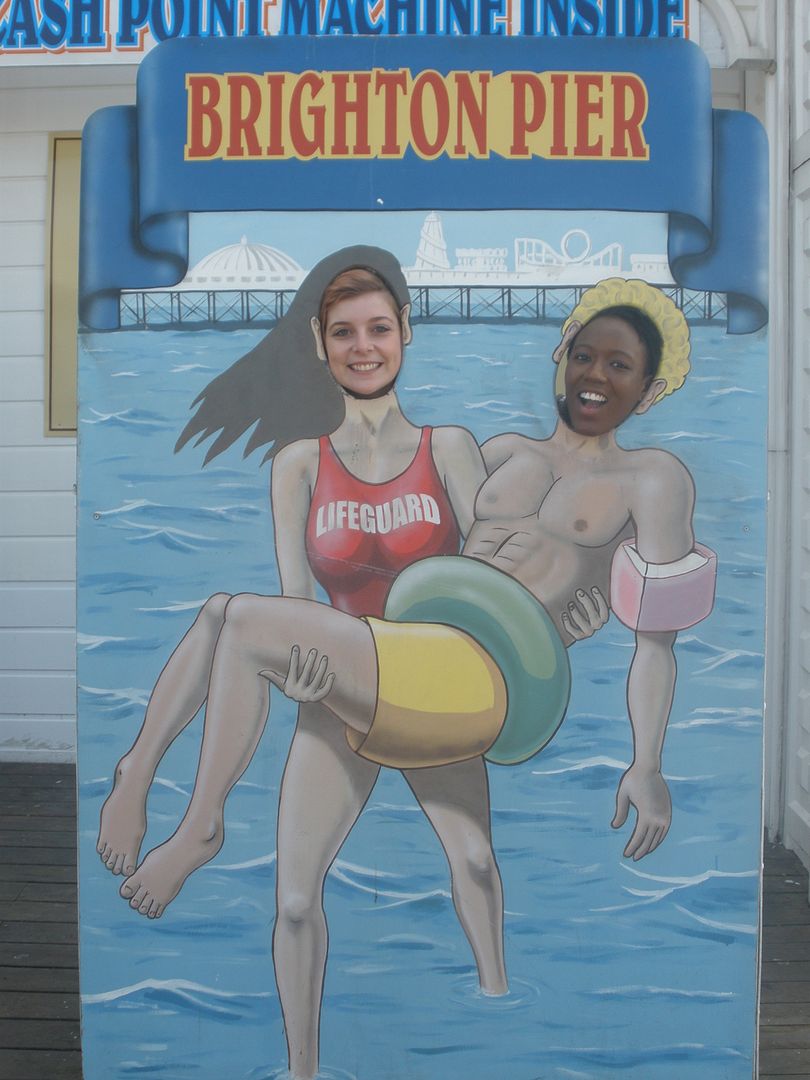 I finally decided on cutting my I <3 London tourist t-shirt into a baggy vest. Brighton has loads of great, quirky shops. This is a novelty cake shop, the woman is a cake!
It's a really good place for affordable vintage too. I bought some Lee dungarees that I'm going to cut off into dungaree shorts, and a dress for my
fancy dress birthday party
, which seems to have become
an annual thing
now.
I'm an idiot and didn't get any full length outfit pictures from Saturday night, but I wore the dress and shoes from
this post
.