I don't usually post about individual designers, but sometimes a collection will catch my eye and I'll love it so much I just have to write about it.
That's what happened with
Stine Goya
's
SS10 collection
. Stine is a Central St Martin's graduate, based (I think) in Copenhagen.
It was the gradiated orange, yellow and pink pieces that first caught my eye, they remind me of sunsets. I like the mainly pastel palette, the mint green is beautiful, but the inclusion of black pieces in the collection doesn't feel at all gratuitous, they fit in with the structured draping aesthetic. (Structured draping.. does that make sense? Maybe I'm talking a load of fashion-y BS..)
Enough of my rambling anyway, I'll let the clothes speak for themselves.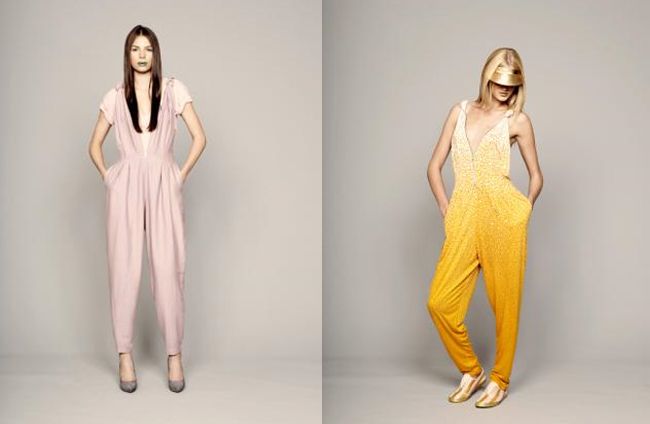 Make sure you
check out the website
for more images.
According to
Stine's blog
, the
webshop
is a recent addition. So if you like the look of anything you can easily get your hands on it. Prices seem to range from £100-£300ish, (when converted from Kronor), so they're affordable as a "save up for it" purchase. I'd love one of the slouchy embellished jumpsuits, or a pair of the slightly harem shaped trousers.