Last weekend myself and my friends Sophie and Lindz went to the 'Ben and Jerry's Sundae on the Common' on Clapham Common in London. The theme of the festival was 'Nuts about Fairtrade' because Ben and Jerry's are aiming to be completely fairtrade by the end of next year, and the whole event was completely climate neutral, as is all of the ice cream!
It was a beautiful sunny day with brilliant live music and lots of free ice cream!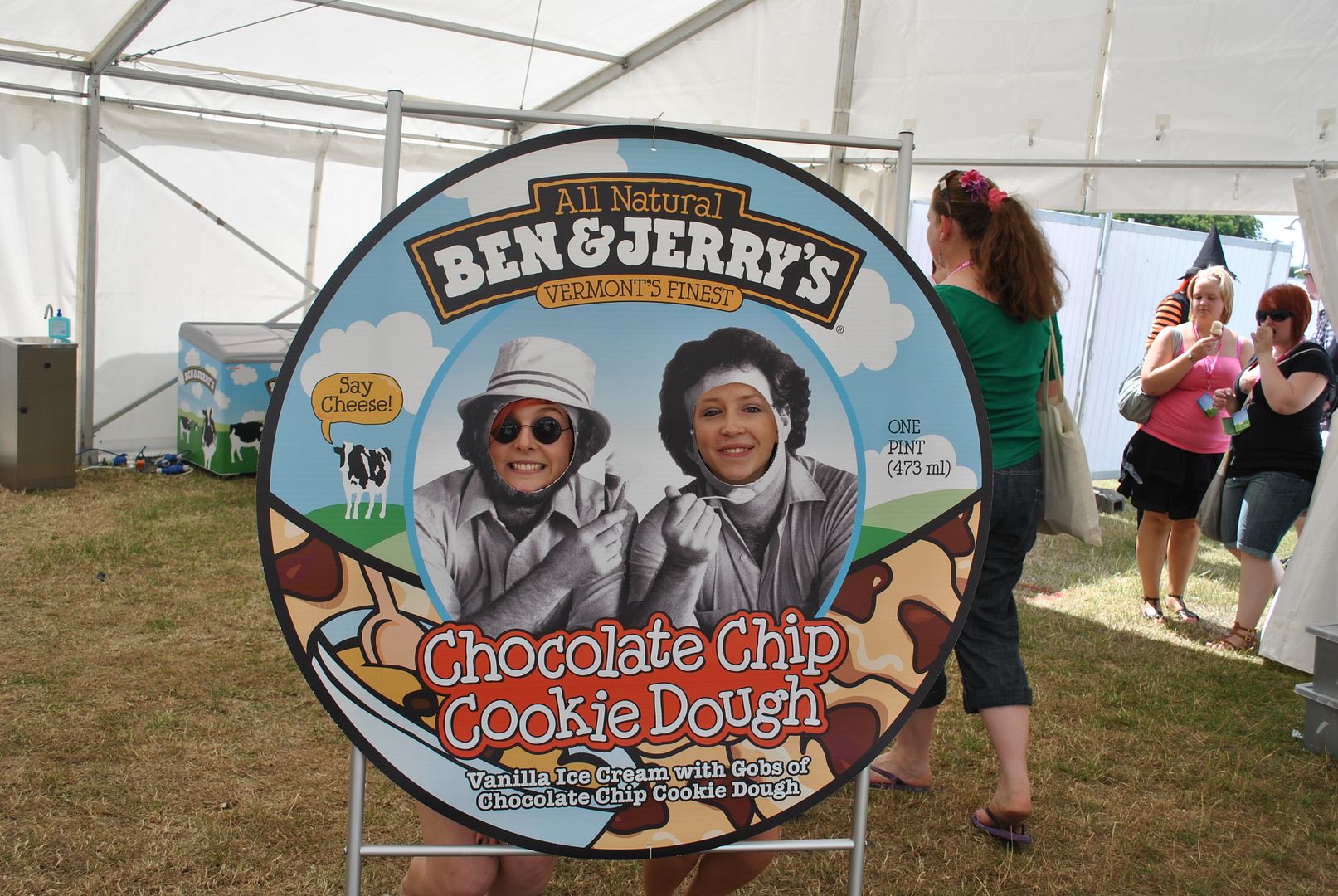 Getting up close and personal with a Ben and Jerry's cow. Apparently the (real) cows sleep on mattresses and get massages to make them happier so they produce more and better milk!
I do love candyfloss! There are no pictures of any ice cream because it got eaten too quickly because a) it was really hot so it melted really quickly, and b) it was all so yummy we were scoffing it down straight away. My favourite was the 'Jamaican Me Crazy' sorbet, yummy!
Those are giant macademia nuts. They kind of look like potatoes though.
And finally a llama with really cool hair. There were some animals from
Vauxhall City Farm
there, including some funny looking chickens with feathered feet and pompom heads and gigantic ducks that were as big as geese, but I felt a bit sorry for them because a lot of the animals seemed quite stressed out because it was so hot.
We were a bit too far away from the stage to take decent pictures, so I don't have any of the bands that played, but they were all really good. We saw
Alice Gold
,
Little Fish
,
Pearl and the Puppets
,
Kitty Daisy & Lewis
,
Slow Club
and
Idlewild
, and unfortunately had to leave halfway through
Scouting for Girls
to go and catch the train home.
I'd definitely recommend the festival to anyone who likes the idea of spending a nice relaxing day in a chilled out atmosphere listening to great music and scoffing unlimited free ice cream. All for £16! I'll definitely be going back next year!