I got my Mum to take my outfit pictures last night, but I found it too funny. That 's why my face is all weird from laughing.

Jacket - H&M, Crop top - DIY, Skirt - Topshop, Shoes - Dr Martens, Ring - H&M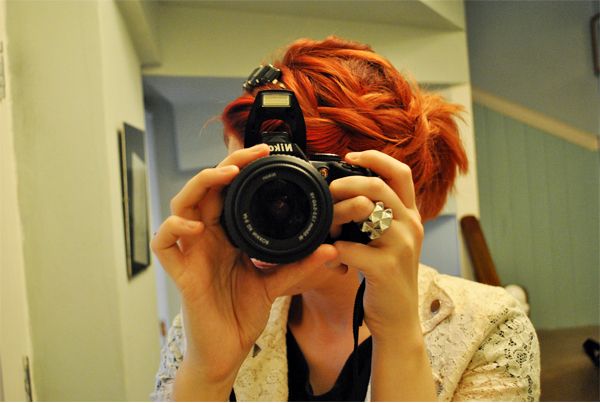 I wanted a kind of prim but undone hairstyle, so I tried to do a loose plait and messy ponytail with a pretty sparkly hairband. I quite like it.