Yes
these
are everywhere, but I love them too much to not post them.
I think Christopher Kane is possibly my favourite designer at the moment, his collections are just getting stronger and stronger.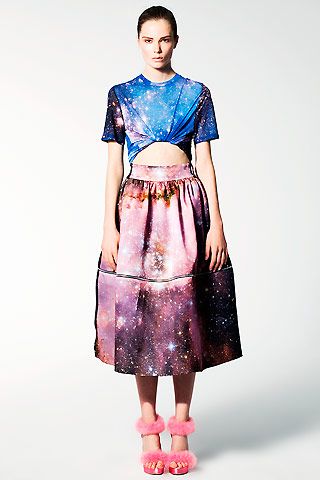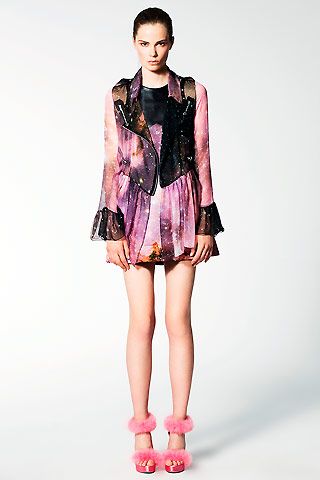 Now to sit back and wait for Topshop/Zara/H&M to catch onto galaxy print. *drums fingers impatiently*
Not feeling the shoes though...