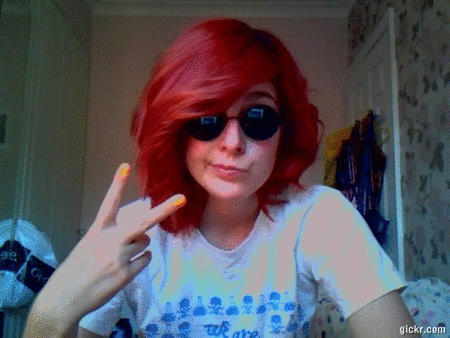 I actually got it done by a proper hairdresser this time, so hopefully it won't fade into pinkish nothingness like last time. It is still washing out at the moment though, turning my shower water the colour of Heinz tomato soup, which is rather disconcerting.
Also, following a comment on my
grunge/capsule wardrobe post
, I bought these round sunglasses for about £4 on eBay and I don't ever want to take them off.
EDIT: I'm trying out a new comment system, as you can see below. I've seen Disqus used on other blogs, and it seems a far more sociable way of commenting. It means I can reply to individual comments more easily, and answer questions etc, so a conversation can really be opened up rather than a 'one way street' of comments. Please let me know what you think, and don't let it put you off commenting, it's really easy to use!