To celebrate turning 20(!) I had, as has become tradition, a fancy-dress garden party.
The theme was uniforms and I decided to go as a referee.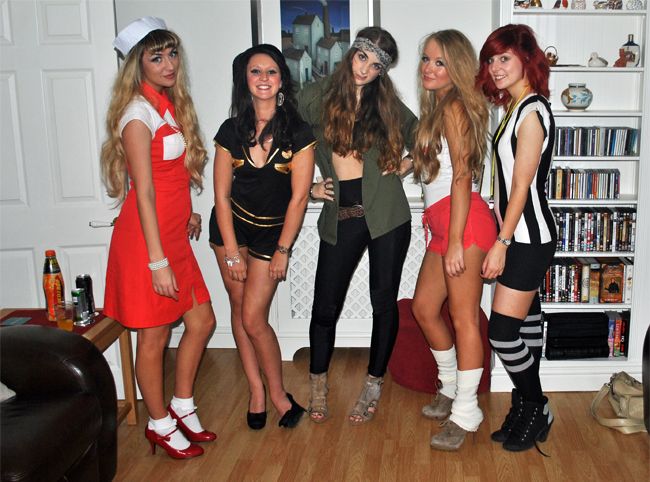 Some other guests. I particularly loved Helen's Star Trek costume!
Again my parents made a humongous and amazing cake.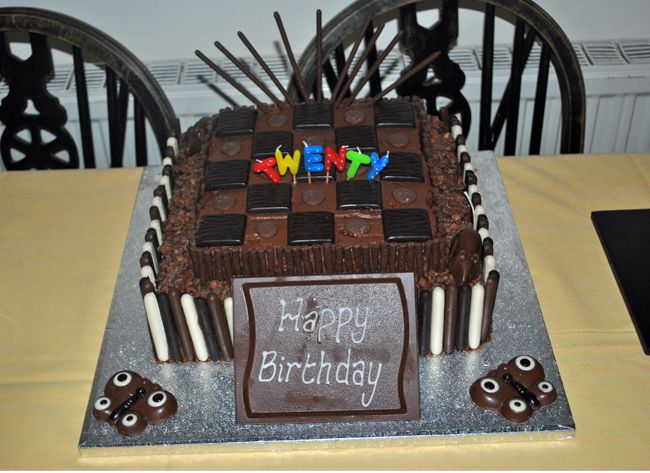 It's two chocolate cakes stacked on top of rocky road, with chocolate fingers, orange and mint matchsticks, after eight mints, chocolate buttons, chocolate icing, and mikado sticks. It's going to take about 4 years to at because it's SO rich, you can only eat a tiny bit at a time without feeling queasy!