Not a hugely exciting outfit, just what I wore for a "girls night out".
The dress was only £15 in the Topshop sale. Unfortunately it doesn't fit too well at the top, so there was a lot of safety pinning going on! Why do labels think that everyone has massive boobs? I'm not even that lacking in the chest region, so it must just fall off a lot of people.
The shoes are my amaaazing Bordello Teeze platforms that I posted
here
. I thought they'd probably cripple me, but they were no worse than any other high heels, although I did change into flats to walk home.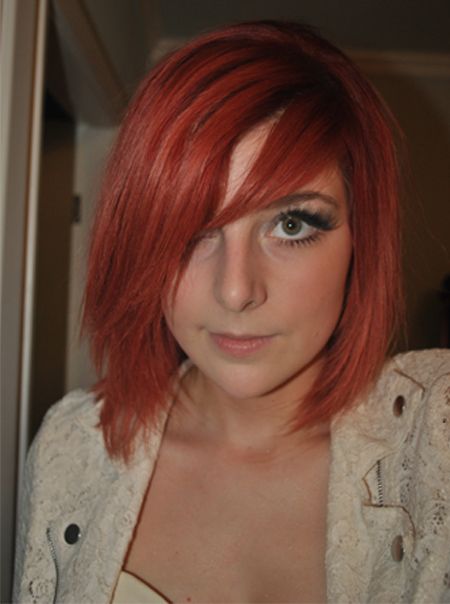 I thought I'd show you my amazing false eyelashes too. They were super cheap ones I got off eBay after seeing
Llymlrs
mention them. They're from
this job lot
of 40 pairs of eyelashes that cost £3.60 including p&p. Total bargain and they're amazing. You get 4 different types, and you can cut them down to just highlight different parts of your eye too. In the above picture I cut a pair down into two to create accent lashes just for the outer corners. And I'm really pleased with how I finally managed to do a smokey(ish) eye without completely ballsing it up like I usually do. I am so crap with eyeshadow, so I rarely wear it. I think I need to go for a Mac makeover and have them show me how it's all done!