I used to really not like Paloma Faith. I'm not sure why, but I think it might be because I cannot stand her song "New York". It's just so annoying. And then she went and re-released it...
Anyway, I've actually grown to like her, epecially her style. Sure, she often looks like she's just run full pelt through a charity shop and gone out wearing whatever she could grab, but it works. She's like an eccentric old grandma, only young... Ok, that makes no sense whatsoever.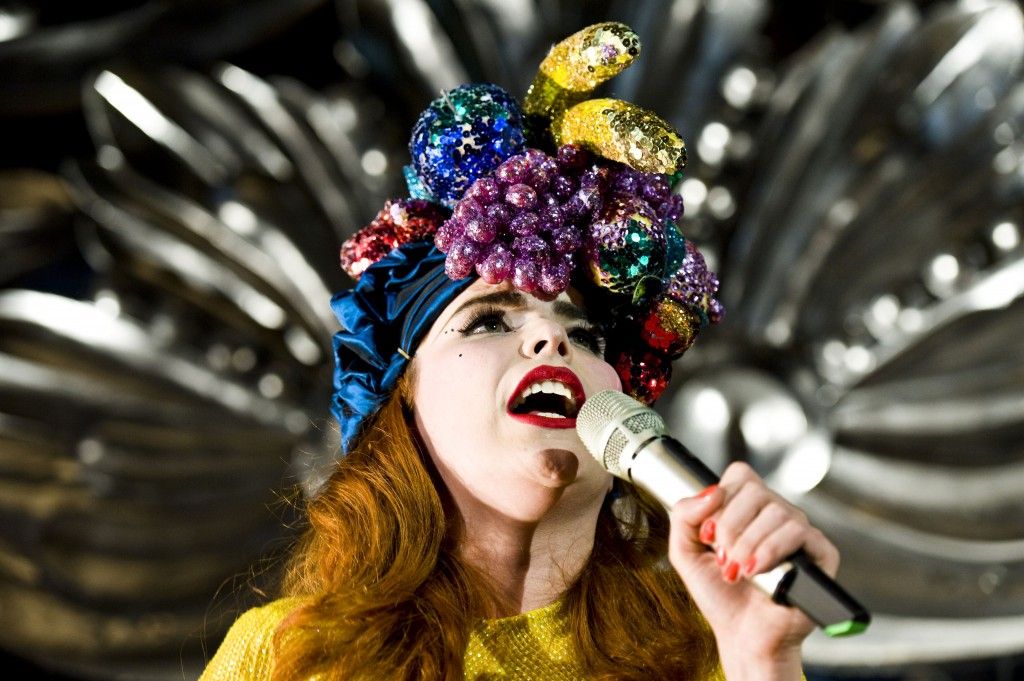 Most of her outfits are a little bit mental, but she pulls it off. And I love the array of crazy shizz she wears on her head. Her outfits always seem to have a "vintage" look, but not one you can pin down. It's not a carbon-copy 50s, or 20s, or 40s look, but she's usually rocking the 40s/50s pin-up hair. (And it's a lovely colour too, the brighter, more orange red that I'd love to have, but I can't find any orange-y hair dyes?)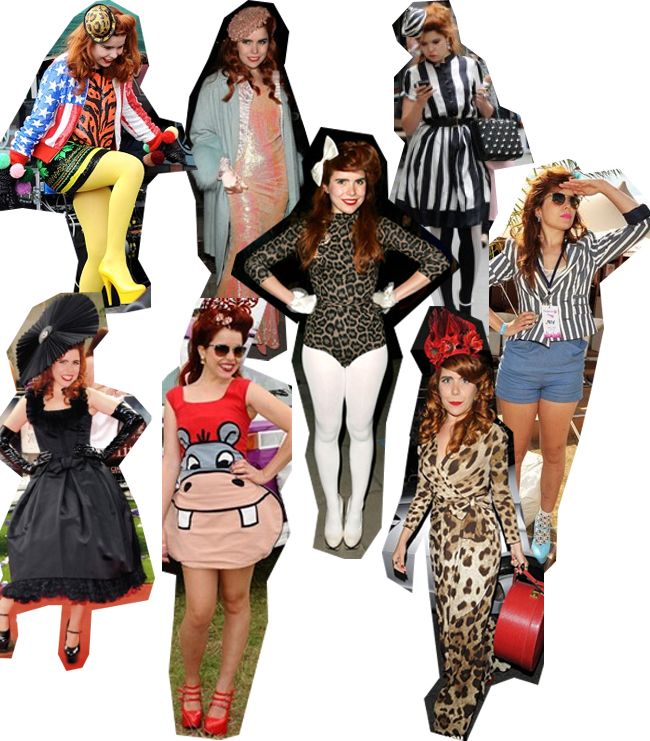 All pics from google images.
How to get Paloma Faith's style.
It's kind of hard to pin down specific items of clothing as part of Paloma's style, but the quirkier the better is probably key here. If you're in London check out
Beyond Retro
for fairly inexpensive original retro and vintage pieces.
It's the accessories that really top off the Paloma look.
Hair accessories: vintage pillbox hats, oversized bows, pompoms, sparkly fruit hats... the crazier the better. Again try vintage shops like Beyond Retro, Rokit etc for quirky headwear. Or try making your own, it's easy enough to glue stuff to a hairband.
Tights: brightly coloured and/or patterned tights often appear in Paloma's outfits.
Red lipstick and black winged eyeliner: give that 40s femme fatale look.
Pin-up hair: Check out
Retro Chick
, who often sports really pretty vintage hairstyles involving rolls and quiffs. Or search youtube for vintage hair tutorials, there are tons on there.
Shoes: 90% of the time Paloma Faith wears Bordello Teeze platform heels, in a variety of colours (in the collage above you can see them in yellow, black, red and sky blue.) They're designed for exotic dancers, so they're really comfy despite being really high because of their massive platforms (trust me, I have apair myself.) They sell for about £35-£70 (cheaper than a pair of mega heels in Topshop/Office) at
Evening Lady
.

What do you think of Paloma Faith's style? Who's your current style crush?