I feel like I'm going slightly mad. France is trying to drive me crazy and make me go home. No France, you will not win. I will make it through all the shit you're constantly throwing at me.
I know I'm moaning all the time, but I'm still adjusting to the culture here. The culture of "we don't do any work and we're not going to help you with anything". I forsee a lot of shopping trips as a stress-busting tactic. It's a shame the shooting classes I wanted to do were booked up, I wanted to angrily fire off some guns. I'm doing rock climbing instead, which although very fun, is too difficult to do angrily.
Anyway, here's an outfit. The posing can be justified by the above-mentioned developing psychosis.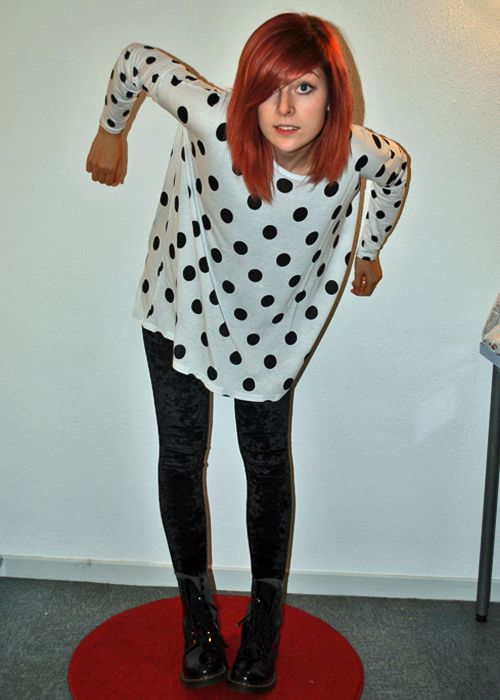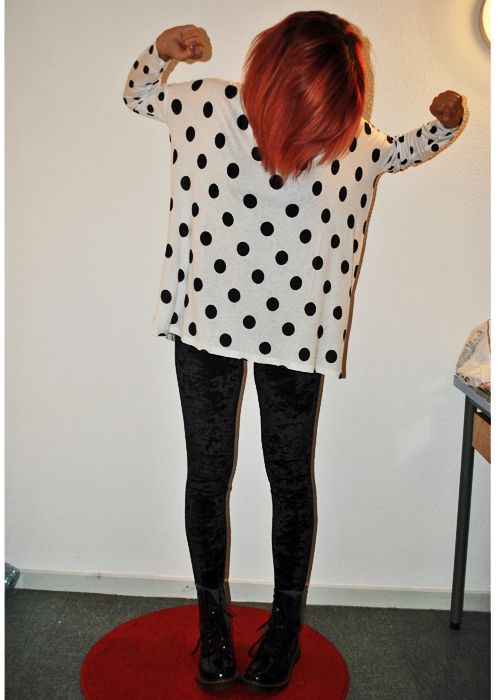 This is the H&M top that was in my last wishlish post. It's so comfy, but I wish I'd bought a size smaller, because it's a bit too oversized, and I think the sleeves should be tighter. I'll give it a hot cycle in the tumble dryer though which should sort it out. If the dryer in halls ever gets fixed.
And beloved Topshop velvet leggings. I love these things so much.