On Friday night it was my friend
Emma
's birthday, and she decided that we should dress up as sailors to celebrate.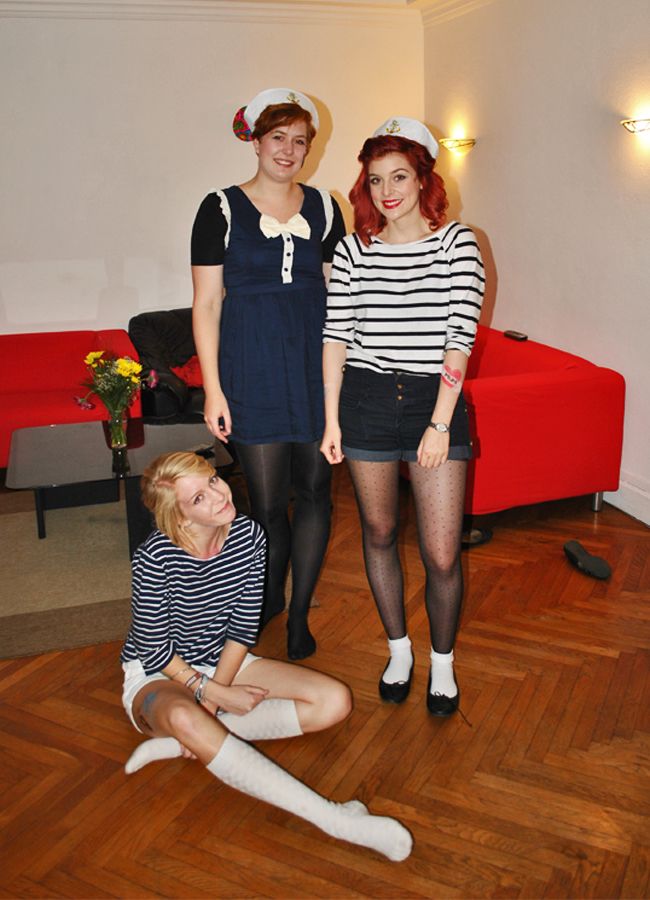 I thought I'd try and do a vintage-style hair-do, but unfortunately because my fringe was a bit too short to roll properly it came out a bit rubbish.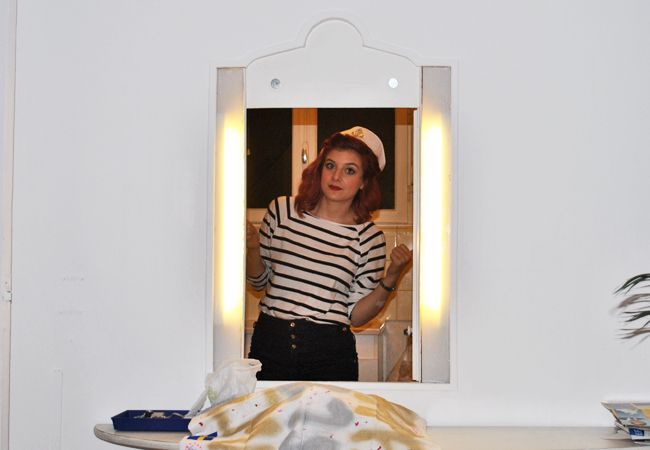 We went to an indie club that you had to ring a doorbell to get let into, and bumped into a big group of Swedish girls, which Emma was chuffed about (because she's also Swedish,) and so we danced with them. Apparently it's normal in Sweden to dance really energetically with big dance moves, so joining in with that was really fun! I really want to go to Sweden now. I'm learning Norwegian/Swedish at the moment (they're very similar and Emma is clarifying the small differences for me) so hopefully I'll be good enough by summer 2011 to go over to Scandinavia for a few weeks :)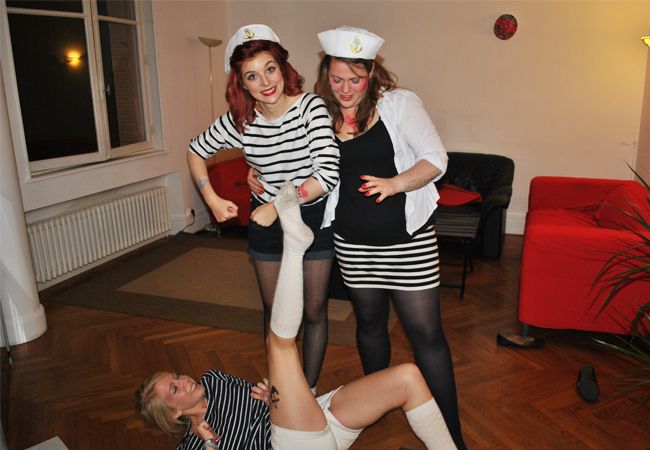 Top - H&M, Shorts - Topshop, Tights - Primark, Shoes - Office.