... They're altogether ooky, The Addams Family.
I feel a bit like Morticia Addams in this outfit.

H&M lace shirt
Asos maxi skirt
River Island lace socks
Office ballet flats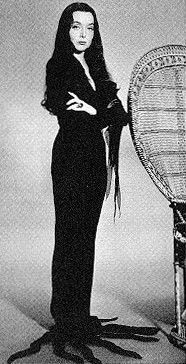 The original Addams family tv series. So much better than the newer films. I think they still show episodes on BBC2 in the middle of the day sometimes.