Despite the fact that Lyon is very close to the Alps (you can see the mountains in the distance from my halls of residence, as they're ontop of a bloody great hill), I failed to bring much in the way of warm clothing for my lower half with me. A pair of thin jersey 3/4 length harems are the only trousers I have here, and then a couple of pairs of leggings. As it regularly snows here in the winter, and is often -5 degrees C, I should probably go about buying myself some winter trousers before I freeze to death.
I'm really liking the peg-leg styles that are around at the moment, in autumnal colours like dark blue and green and brown especially. If I was still in England I'd be snapping up one or more of these lovely pairs: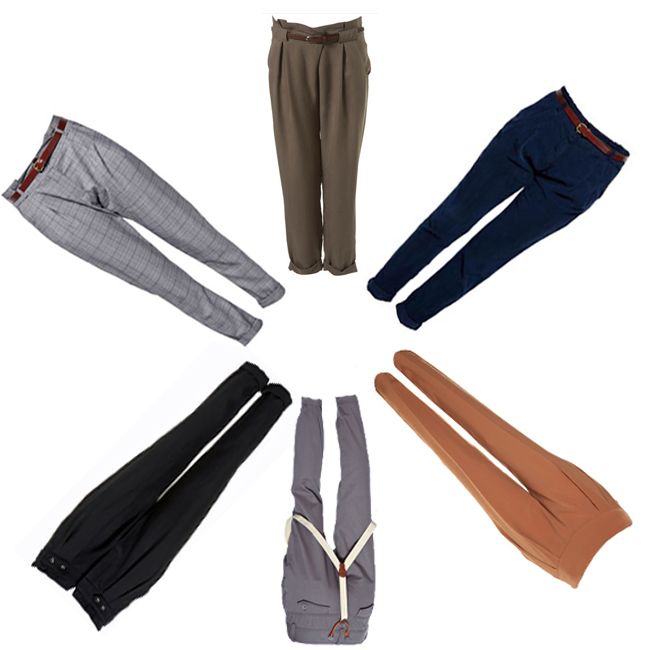 Clockwise from top: Topshop, Boohoo, Miss Selfridge, Asos, Topshop, Boohoo.
Of course I can't get any of these in France, but I'm hoping I'll be able to find a nice pair in Zara or Bershka, which have both got lots of nice winter clothes in now.
Hopefully I'll find the perfect pair before I lose my legs to frostbite...