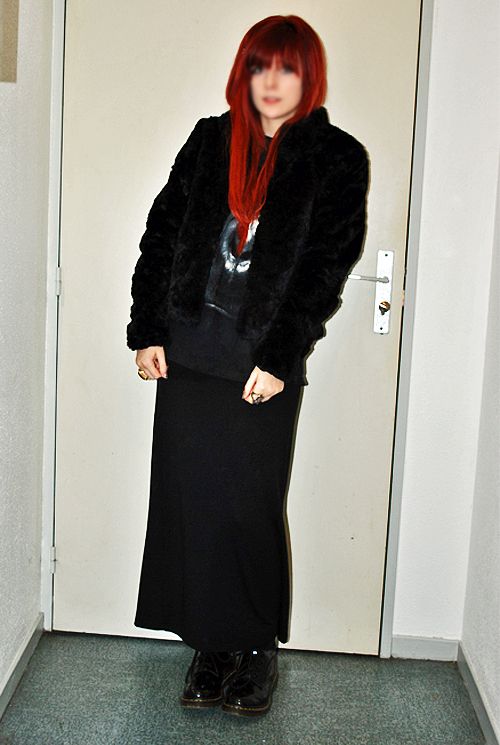 I got this jacket in the H&M sale last winter. I love it, it's so warm and snuggly. I barely wore it last winter though because I left it at a friend's house at home, then went back to uni, and it took me forever to get around to getting it back. I'm making the most of it this year though. I got the gorilla t-shirt on eBay when the Christopher Kane ones were everywhere. I still really like it, but most people find it quite scary looking.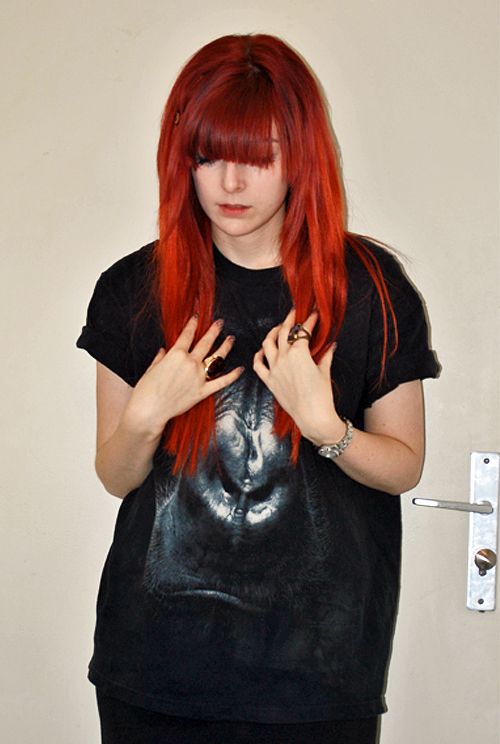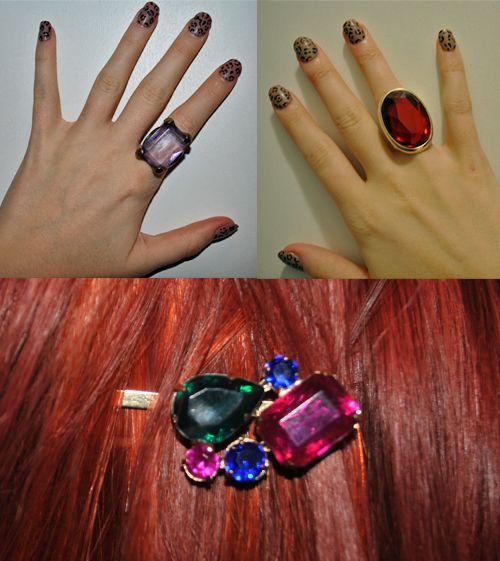 The oval ring and hairclip are new form H&M. I'm trying to wear more accessories and H&M is a great place for them, you can get some really cute things for about £1.99.
The new Harry Potter is brilliant isn't it. I spent the whole film just thinking "I love this!" I was happy to see Bill Nighy in it too, he's one of my favourite actors.
Seeing as you all seemed to love the French Hazza P facts in my previous post, here's one more I noticed. "He-Who-Must-Not-Be-Named" turns into a complete mouthful, "Celui-dont-on-ne-doit-pas-prononcer-le-nom", or He-of-whom-one-must-not-pronounce-the-name. Doesn't really work as well in French does it.