I've had the idea of making some pom pom hair accessories in mind for a couple of years now, since seeing the Zac Posen Fall 2008 show, where the models wore Mickey Mouse ear-esque black pom poms in their hair. The more recent Sonia Rykiel Fall 2010 show, where the models wore humongous pom pom hairbands reminded me, and now I've finally got around to completing this (ridiculously simple) DIY. Yay.
Pom poms at Zac Posen and Sonia Rykiel.
I made two black pom poms in two different sizes, and them simply sewed them onto a bobble each. (Actually the sewing bit was a bit tricky as there isn't much solid on a pom pom to sew. I'd suggest sewing back and forth through the centre of the pom pom.) If you don't know how to make pom poms, then what the hell kind of childhood did you have? No, I joke,
here's a link
to some instuctions. It's easy, but slightly time consuming. A perfect weekend watching-the-Hollyoaks-omnibus craft.
As they are, they make a ponytail a lot more interesting, and although they're quite large, this is a reasonably subtle way of wearing them.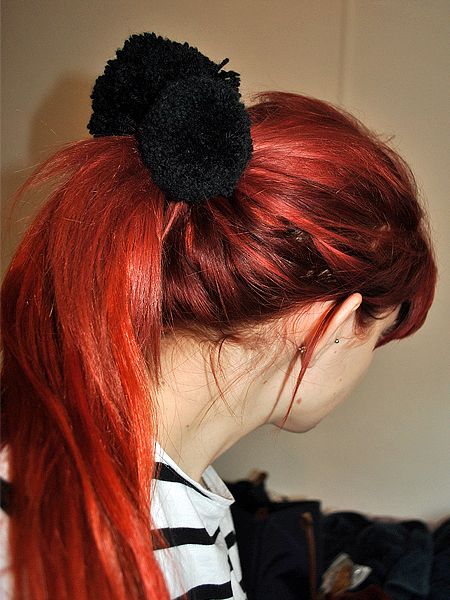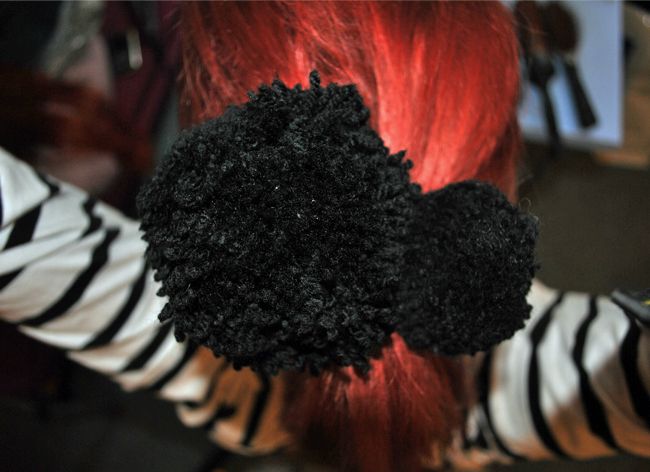 I also decided to use them to make a pom pom headband. This was the original idea I had, and I was going to glue them on, but then I thought, why not just sew them onto bobbles and wrap them around the headband. Now I still have a plain black headband when I want one, and I can wear the pom poms as bobbles alone.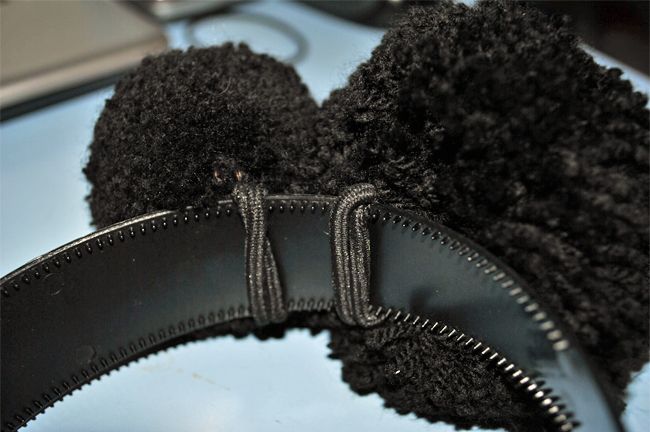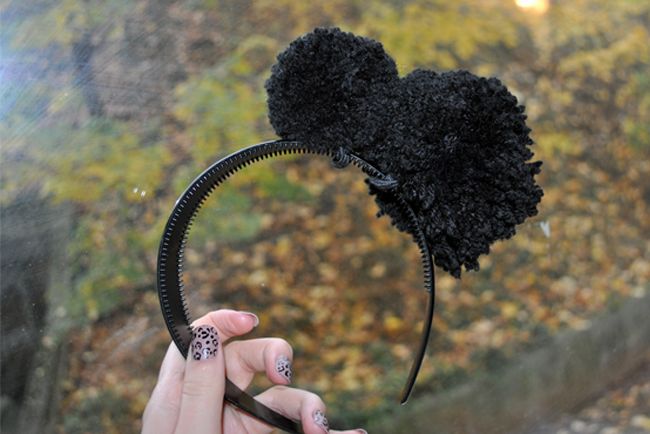 The beauty of sewing them onto bobbles is that the possibilities for different looks are endless. You can mix and match various sizes and numbers and colours of pom poms to your heart's content! When I go home I think I'm going to attempt a couple of coloured pom poms, maybe a multicoloured one too if I can find the right wool.
What do you think?