I was pretty happy with the "details" of what I was wearing today, so I thought I'd post them.
I popped a few of my extensions in and attempted a big high messy bun. I love these big sparkly blue hair clips (I'm wearing two but the other one is on the other side of the bun), they were a cheapy impulse buy from H&M and I love how they look against my hair colour. I got a ton of questions on my post showing my new extensions, so I'll do a more in depth post on them within the next week, promise!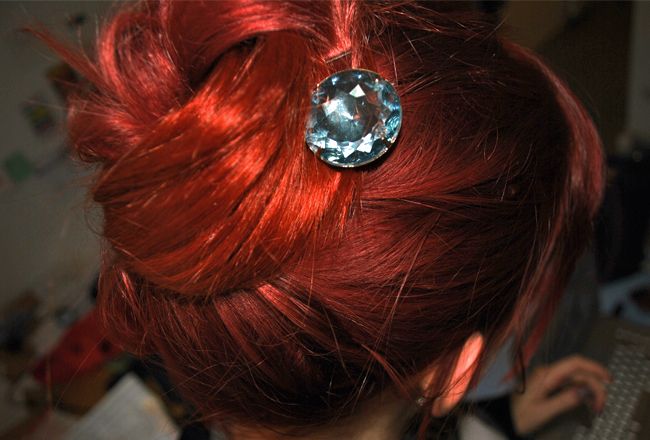 When I last went home to the UK I bought a bottle of the Rimmel matte top coat that has been all over blogs recently. I've used it here over Model's Own Nude Beige and then used a cheapy eBay nail art pen to d the leopard print design. I'm pretty happy with how they're turned out with the matte against shiny contrast. The nails are really cheap stick on false ones by the way, also from eBay.