I came across
StyleLikeU
via a post on
Silence Sweetheart
, it's a site which
"showcases people who possess exceptional personal style".
Basically, you get to have a nose in stylish people's wardrobes.
Whilst having a poke about the website, I was particularly drawn to
Elena Kagany-Loux
's style. She dresses in such a sweet, girly way, with most of her wardrobe in pastel colours, which is the complete opposite of how I dress (black, black and more black, with Doc Martens thrown in for good measure), yet her look still really appeals to me.
I'd love to dress really girly, in frothy tulle skirts and delicate lace, but I don't feel like I can pull it off, I lack the prettiness needed.
Elena's clothes seem to be mainly vintage pieces from as far back as Victorian times. They're all so intricate and delicate, it must be lovely to own such beautiful clothes.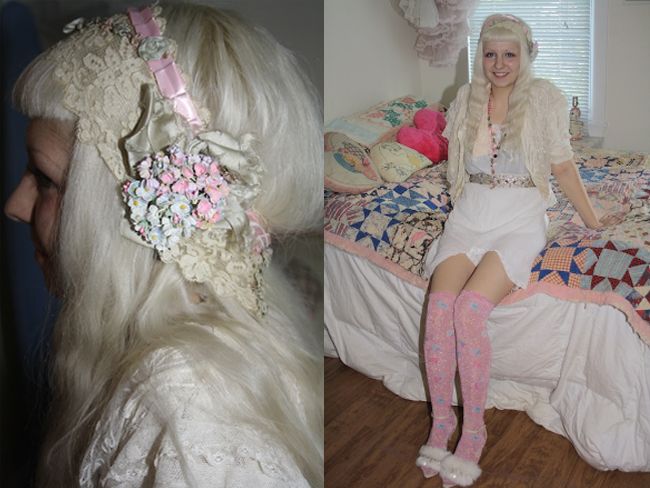 Make sure you go and check out the rest of the feature
here
if you like what you see, there are tons more pictures, and a video where Elena discusses her clothing and influences.
All images from StyleLikeU.