So I finally got some winter trousers. 25 Euros from Zara, which is not bad at all. I like the carrot/peg shape they've got, but they seem to get bigger and bigger every time I wear or wash them, so I'm worried they're going to start looking a bit odd. Still, I love the dark forest green colour of them. And the detachable braces. They add a nice quirk to an outfit.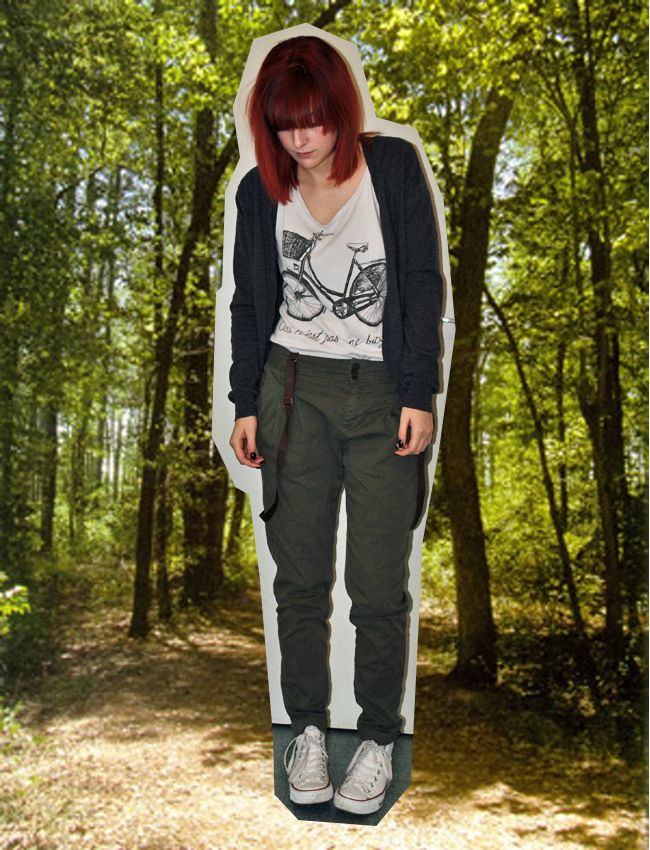 Uniqlo men's cardie, UO t-shirt (Ceci n'est pas une bicyclette), Converse.
I haven't really got anything else to say today. My brain isn't really working properly because I'm not sleeping very well. When I do sleep it's full of those mentally exhausting dreams, and my body-clock is really off at the moment.
What do you think of me using random images as backgrounds to my outfit posts? Does it look stupid? I'm just bored of the horrible door and walls I have to take pictures in front of.