What better way to finish up the year than a look back at what I've worn over the past year? Looking through my archives I've found that I am terrible at posting regular outfit posts, so hopefully that's something I can improve on for next year! (If people still want to see outfits that is, if you hate them, let me know!)
January
I miss my student house from last year! Being in halls again just isn't the same.
I was going for a 90s grunge look here, and I seem to have come back to that look now at the end of the year. My hair looks awful though, looking back at the blonde it looked horrible 90% of the time.
February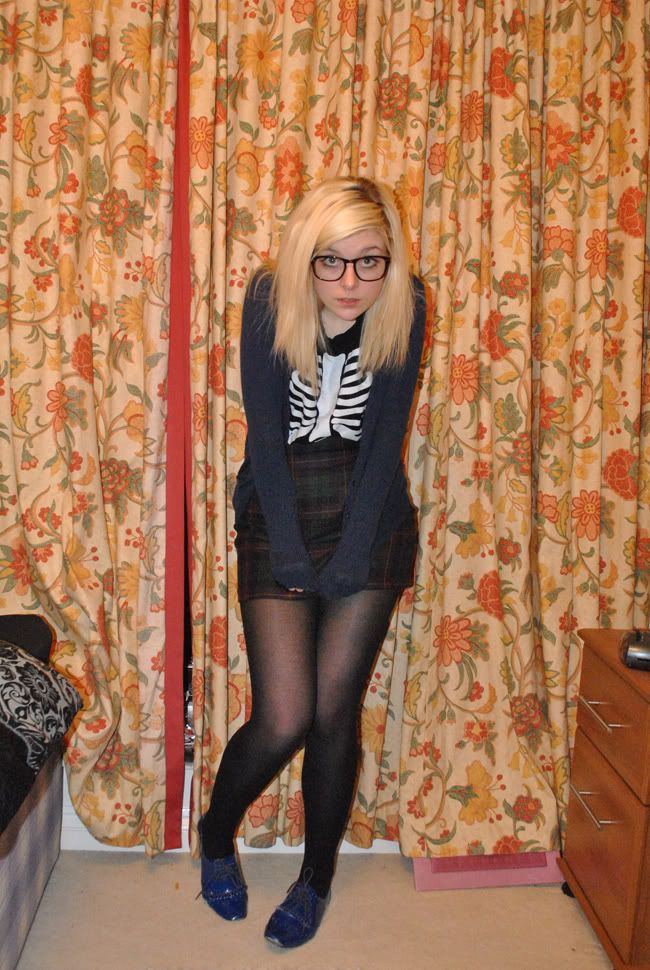 I'd forgotten about this t-shirt until I just saw this picture, so I'll be pulling it out again. I have real prescription geek glasses now, and I still love that skirt which I've had for years now, so this outfit may be getting a repeat soon.
March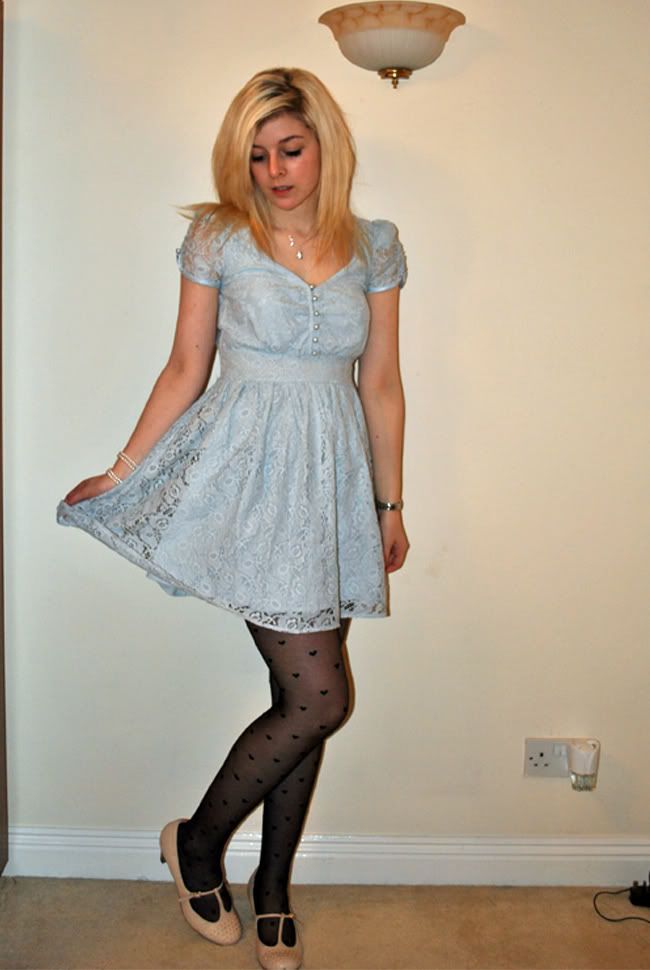 An Alice-inspired look to go and see Alice in Wonderland with my lovely course-mates (I miss you Frgrenchermans!!) This dress will definitely be getting an airing as soon as the weather warms up a bit.
April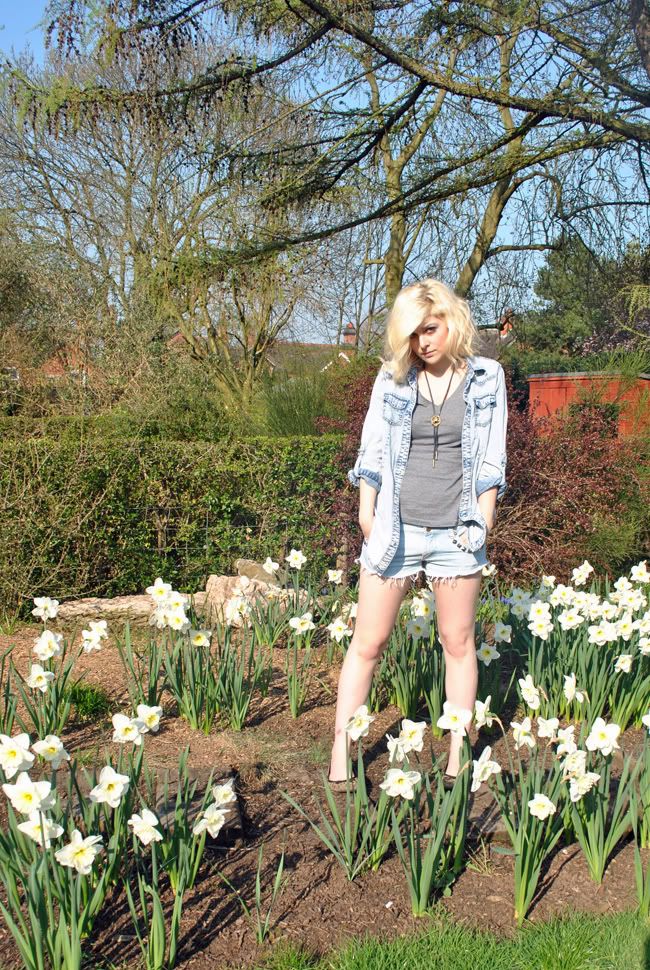 My
WendyB
inspired "double denim and a bolo tie" outfit. I actually like my hair blonde in this cut and all curled, I think it looks a bit modern Marilyn Monroe no? My hair is currently being really stupid and refuses to go into anything resembling a style, and also isn't really growing. Very frustrating.
May
Cycling shorts! I picked these up on a blogger meet-up with
Sherin
,
Leia
and
Harriet.
Can't wait for the weather to be warm enough for shorts and a t-shirt again! Also the first appearance of red hair!
June
Even in summer I wear head-to-toe black. I really must break that habit. I love my bowler hat!
July
Although you can't see it that much in the picture, I can guarantee that there is some dodgy fake-tan going on here!
August
The one time I've ever managed a decent smokey eye. A night out in the amazing yet dangerously high
Bordello Teeze platform heels.
I wore them out on Christmas Eve too and ended up being taller than most people.
September
I love these
Black Milk
galaxy leggings, not only is the print amazing, they fit like a dream and are so comfortable. The denim shirt is kind of a fall-back piece, it's just easy to wear and comfy too.
October
An outfit worn for a Shout Out Louds concert. I really like the bandana, but has Cher Lloyd ruined them now? What do you think?
Working with a "capsule wardrobe" in France hasn't been as boring as I thought it would be surprisingly.
November
An all black, white and grey capsule wardrobe can get boring, so I've tried to keep things interesting whilst I've been studying abroad by wearing graphic prints. I do love these tights, I'm just really worried about laddering them like I always manage to.
December
A couple of people from home have remarked on how I "always wear the same shoes" on my blog, but Doc Martens are just comfy and practical, especially with all the snow and ice around at the moment, so I make no apologies for them, and they'll continue to pop up on the blog regularly for the forseeable future!


So that was 2010! Hope you've all enjoyed reading The Fish Tank this year, and that you'll be sticking around for 2011. Do let me know which bits of the blog you like most and least, so I can give you more of what you want and less of what you don't in the next year.