I wanted to let you all know about my best friend's
new etsy shop
, where she sells adorable little trinkets that would make wonderful Christmas presents (for other people or for yourself!)
Of course I'm not just writing about it because Rosie is my best mate, her stuff is genuinely lovely, (and well made!)
Scrabble initial rings seem to be all the rage in the blogging community at the moment, and
Rosie's shop
certainly has those covered. She is selling scrabble ring in loads of different styles too, and they're the cheapest I've seen, at only £1.60! (Even with postage, this makes them cheaper than any others around!)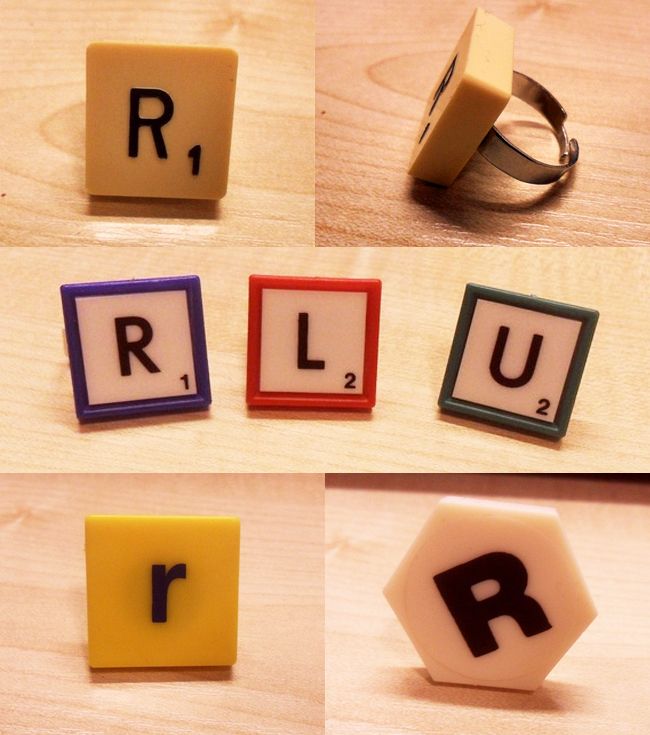 She's also selling customised multi-letter brooches and rings (£4.60), and a cute little flower brooch made out of a zip (which is less than £3!)
The scented teacup candles are lovely too, they're so pretty and would be a perfect gift for your mum/nan/sister. At Laura Ashley they're charging £15 for these, whereas Rosie's are £5, bargain! She's made a load more that aren't on the etsy yet, in different colours and scents, so if you're looking for a slightly different one then contact her through etsy and I'm sure she'd be happy to help you out.
Make sure you go and check out her etsy shop,
Rosie Louisa
, everything is such a bargain and so pretty. I've ordered a scrabble ring from her, so when that arrives I'll show it off in a blog post.