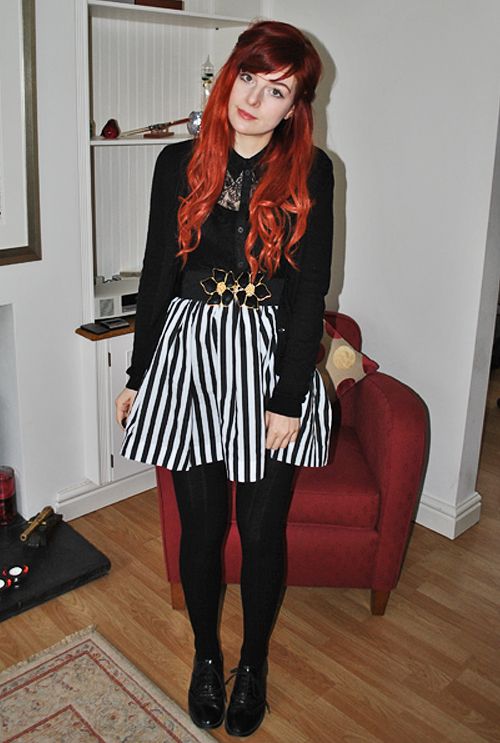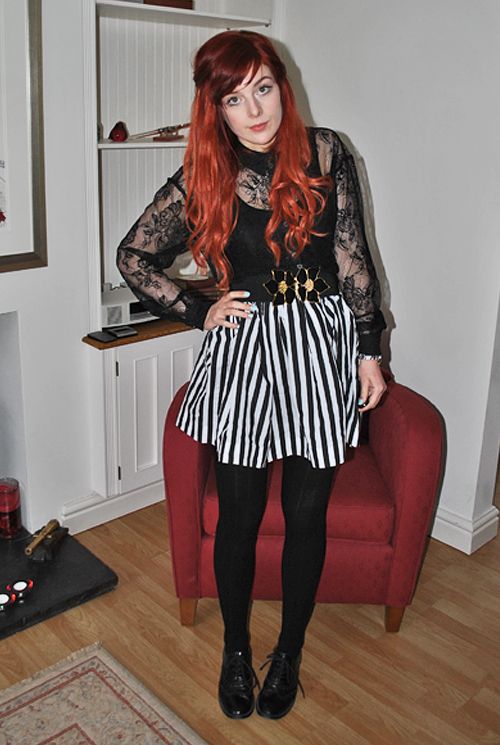 Uniqlo cardigan, H&M shirt, DIY skirt, New Look belt, Primark tights, Office shoes
Still trying to keep up my resolution to make more clothes, so I finished off this skirt the other day. It's been in my huge pile of "to be completed" projects for months. I really like skirts this shape, and they're quick and easy to make too.
Last week I went to see
Love Story
, a musical based on the book and film of the same name. As the title suggests, it's a love story, which is set in America in the 1960s. It tells the story of Oliver Barrett IV, a rich sports player and Jenny Cavilleri, a poor music student, and the ups and downs of their relationship. It's very sad - I don't normally cry very easily at films etc but this got me going, but also very often funny.
The cast are all incredibly talented, especially Emma Williams and Michael Xavier who play the leads, and the staging and small size of the theatre make the production feel very intimate. If you fancy a good evening's entertainment I'd definitely recommend you go and see Love Story. It's playing at the Duchess Theatre in London, and tickets cost from £25.