Just time to post what I'm wearing today before I head off to the station to get the train down to London. I'm going to see the musical Love Story tonight with my mum.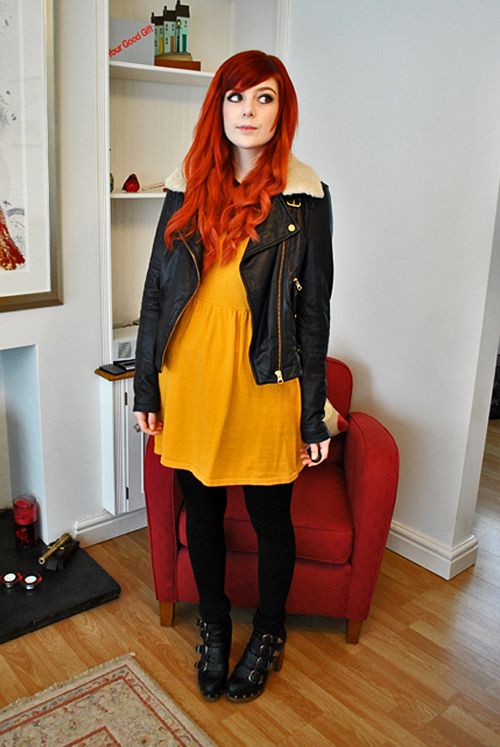 Today's outfit is entirely Asos (apart from the socks and tights.)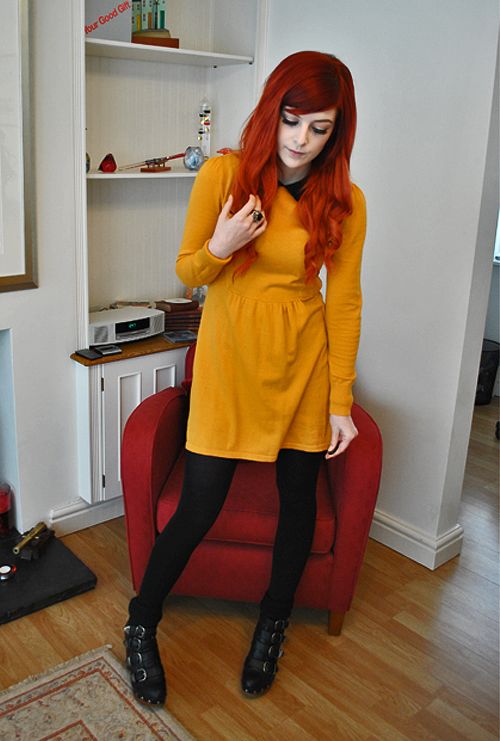 I got this dress for Christmas. It's knitted, which makes it a bit different to all the other dresses I've got, and a bit warmer, which is good at this time of year. I've still got a Uniqlo heat-tech top and some cycling shorts on underneith for extra layers though!
I love these shoes, they're my current favourites. I got them last autumn from Asos for £33 on sale. Bargain. They're lovely and chunky with the cloggy wooden sole and huge buckles. Not the easiest shoes to walk in, but they aren't as bad as I originally anticipated!