This is what I wore on Saturday to go to the cinema with my Mum to see Black Swan, and then to go to the pub to catch up with friends afterwards.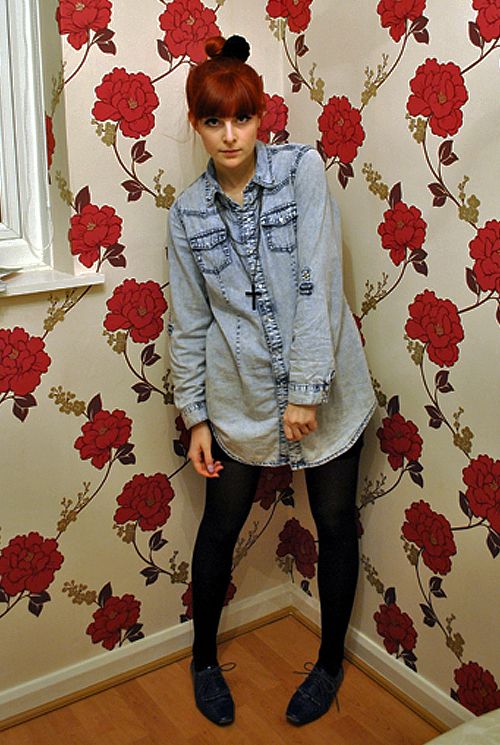 New Look shirt, Wholesale-dress.net necklace, H&M dress (underneith), Asos shoes, DIY pompom hair accessory.

I got a remote for my camera for Christmas and it's made taking outfit pictures so much easier! I can now take loads of pictures in the same time as it took to take one before, so hopefully I'll get some better shots from now on.
I thought Black Swan was really good, Natalie Portman defnitely deserves all of the award nominations she's got for it. It was quite uncomfortable viewing though! The King's Speech is still my favourite recent film though. If you haven't seen it, you really should!