I didn't leave the house yesterday when I wore this outfit, it was just a day of ironing and cooking, which is why I'm wearing my fluffy slippers instead of a proper pair of shoes.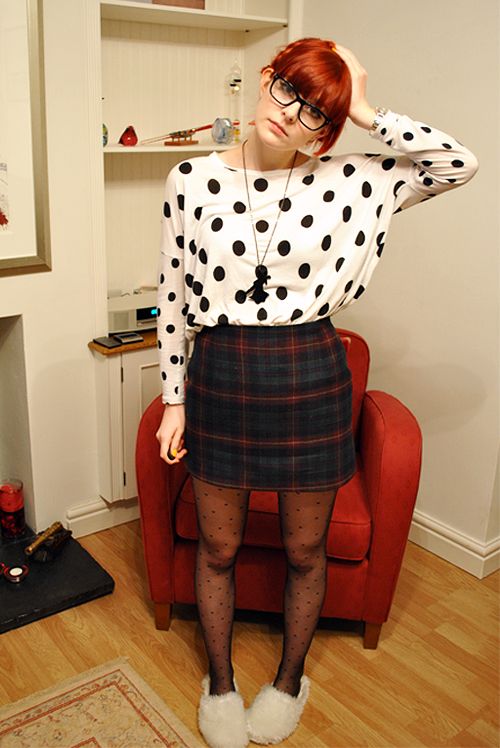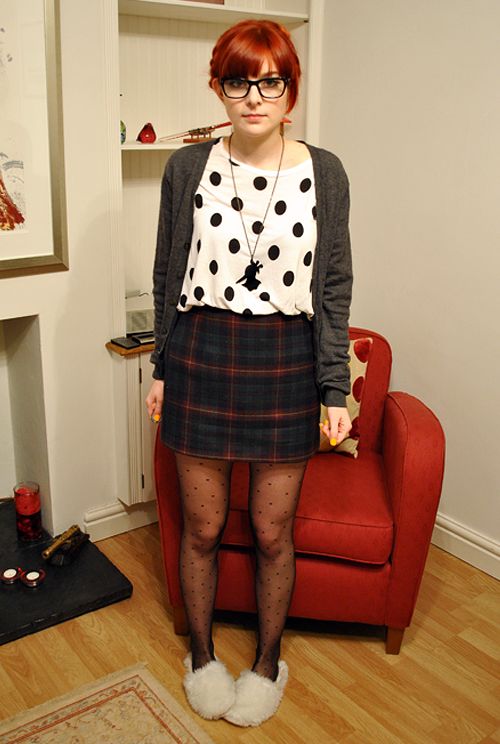 Uniqlo cardigan, H&M t-shirt, Altered charity shop skirt, Primark tights.


"Heidi hair" is one of my go-to bad hair day/can't be bothered hairstyles.

When I saw this necklace by
Maggie Angus
on
A Daisy Chain Dream
a couple of months ago, I knew I had to have it. I've been Latin and Ballroom dancing (or "Strictly Come Dancing dancing" as most people call it!) since I was 5, so this ballroom dancing couple make the perfect pendant for me. I bought it within about 5 minutes of reading Laura's post!