These aren't the best photos because I took them in the evening after a day shopping in Birmingham, so there was nolight left, and I'm quite bedraggled from the wind and rain, hence not looking at the camera. I was also wearing the necklace from
this post
, but I managed to leave it in the changing rooms in Hollister, and only realised as I was on the train home. Fortunately they found it when I phoned up and they're going to keep it in the safe until I can get it next week, hurray.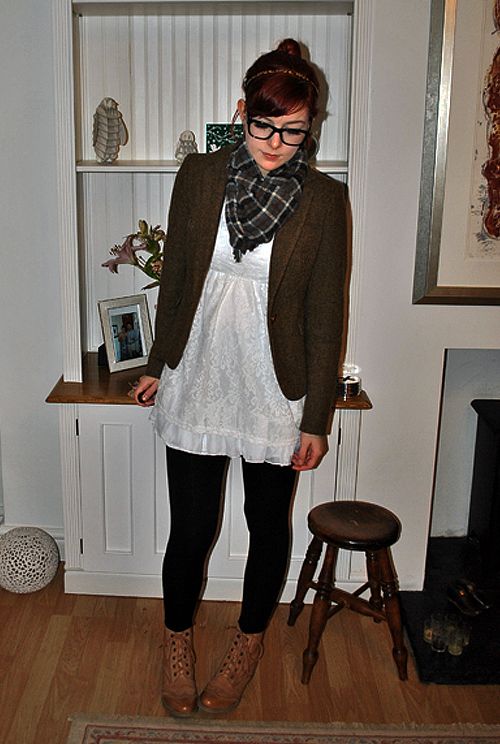 Scarf robbed from Dad, Zara blazer, Wholesale-dress.net dress, Uniqlo leggings, Next boots, Claire's hairband

This dress is shockingly bad quality, it's unravelling all over the place, but it did only cost about £2.50 I guess. It was totally see-through too despite being lined, so I've got a slip from another old dress on underneith it too.
I'm wearing Uniqlo heat-tech leggings (with tights underneith - it's cold!) and they are amazing. I've got a heat-tech vest too, they're great for keeping you toasty, and are a bit less bulky and werid-looking than proper thermals. They're usually on some kind of offer on the Uniqlo site or in store, so I'd highly recommend you get some. I bought my mum some of the tshirts for Christmas to wear whilst dog walking and she loves them and keeps telling all her friends to buy them.
These brogue boots were another thing I got with my vouchers from the Next blogger challenge. They're a really nice beige colour which means they'll carry through to Spring nicely, and they're real leather.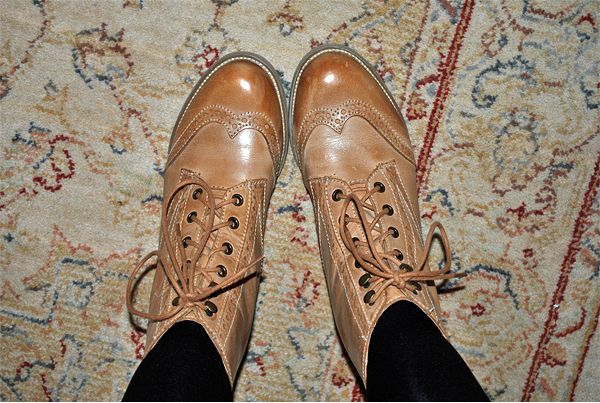 I hope everyone is having a lovely weekend!