I've recently hit 500 followers, and to say thank you I've decided to hold a giveaway!

Shopalike.co.uk have provided these amazing Wesc Oboe headphones as a prize.

I know how much my readers love music, so I thought these would be a perfect giveaway prize. They're a really great looking pair of headphones, so you can look fashionable whilst listening to music.

Shopalike is a great site which collates thousands of items from hundreds of different shops in one place, making it easy to see the variety of products available in one glance, so you can find the perfect item. So whether you're shopping for skinny jeans or earrings, or anything else, why not give it a go.

I've been collecting items myself for ages now for a giveaway, but unfortunately they're all back in England, so they'll have to wait for a blog birthday giveaway in August. However, I still wanted to add in some extra prizes myself, so I've picked up a few "Viennese" bits and pieces to add in!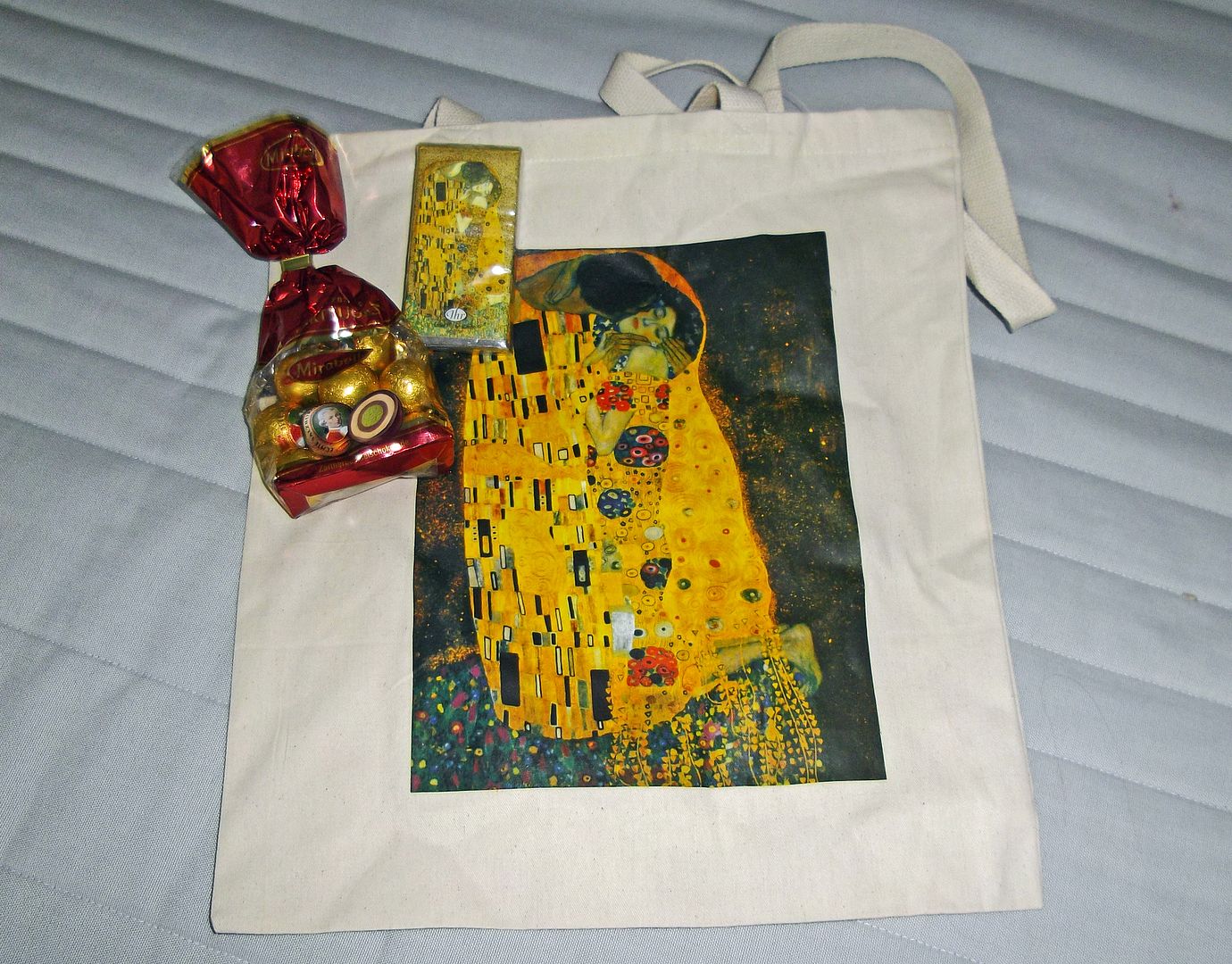 As well as the headphones, the winner will also receive this Gustav Klimt "The Kiss" tote bag (one of my favourite pieces of art. I can't wait to go and see it in person here!), some matching tissues (tacky, but I had to have some touristy stuff in there), and a bag of Mozart chocolates, which are THE BEST chocolates ever on the planet. In my opinion anyway! The winner will also get a handwritten postcard from Vienna from yours truly!

I'll also send two runners-up some yummy goodies and a postcard too!

So, what do you have to do to enter?
1. Be a follower on Google Friend Connect/Blogger. This giveaway is to say thank you to my wonderful followers, but if you're not currently a follower but you do read my blog, then feel free to follow then enter, that's fine by me.
2. Leave a comment on this post. You just need to say "enter me" or something like that.
3. Make sure there's some way I can get in touch with you. If you don't have a blog I can contact you through then make sure you leave me either a twitter username or an email so I can get in touch if you win!
4. If you have a nut allergy etc. please mention it. Sounds silly, but if I'm sending you chocolates I don't want to poison you, and will adjust your prize accordingly if necessary!
The giveaway is open internationally. Anyone can enter, regardless of where you live.

I'm not going to do extra entries via Twitter or Facebook etc cause i want to keep this as simple as possible. One entry per person. Still if you want to follow me on Twitter, or like The Fish Tank on Facebook, feel free!

The giveaway will run for two weeks, and will close at midnight GMT on Monday 28th March 2011. I will announce the winner(s) shortly after.

Finally, I just want to say a HUGE thank you to all of my followers. Actually, I really dislike that term. You don't just "follow", you read and interact and comment and make blogging such a joy for me. I appreciate your support so much, you guys are awesome!

Good luck!