Whilst on my
ill-fated glove-shopping trip
on Monday, I also visited
KARE
, an interiors shop. It wouldn't be somewhere I'd normally go I guess, but my friend Mitchell, (of
persuading-me-to-buy-the-AA-disco-pants fame
,) who studied at the Uni. of Vienna last semester had told me to go and have a look, so I did.
And just wow. It's such a fun shop! I'd quite happily have bought 99% of the stuff in there if I had the money (and space to put it all!) I don't know if I was really allowed to take photos, but I sneakily took some anyway with my new phone. I should have asked permission but they might have said no and I really wanted to share the shop on the blog.

Fun pop-art homewares. I love the speech bubble dishes.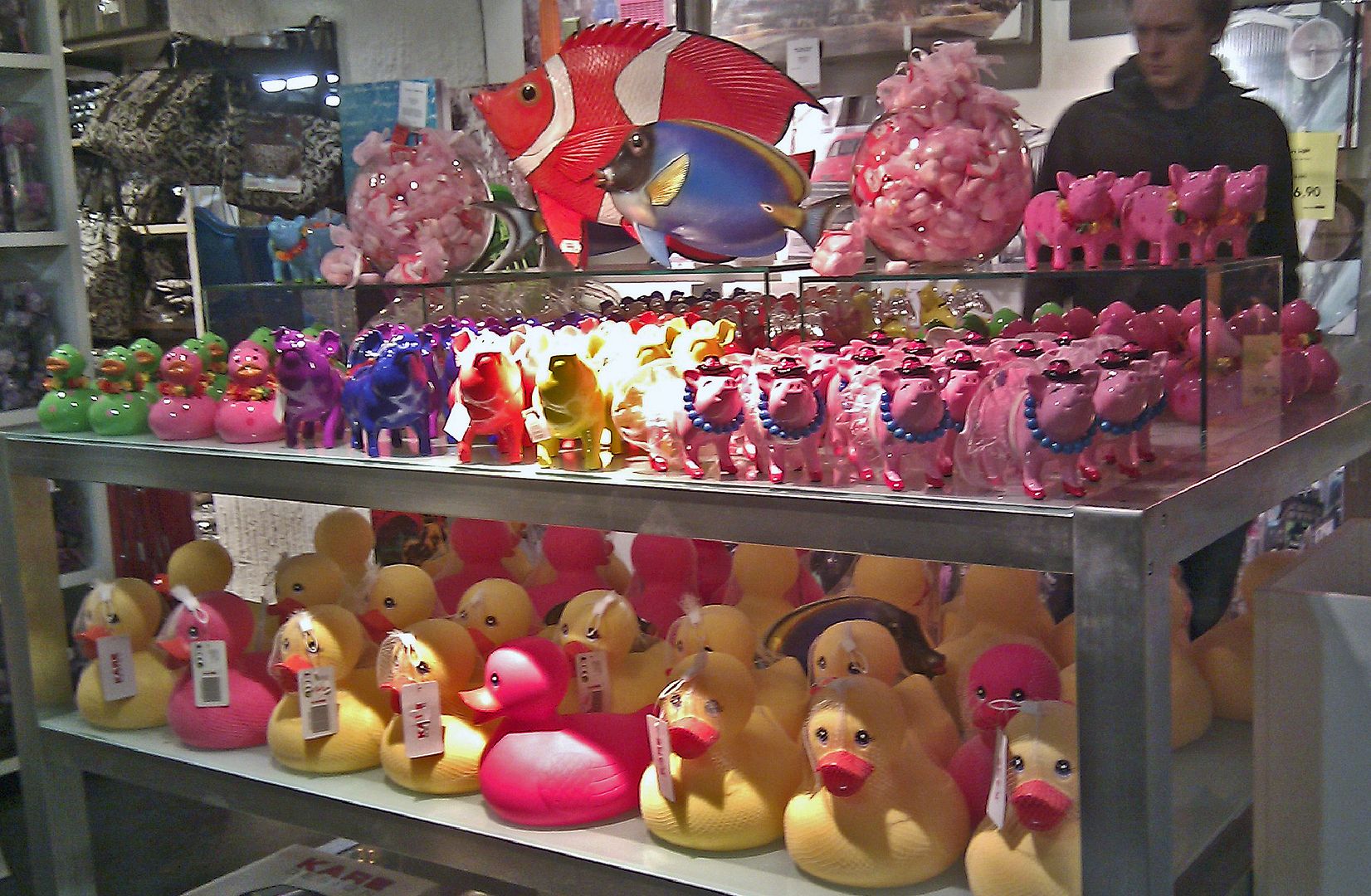 I can imagine the Mad Hatter sitting in that chair at his tea party.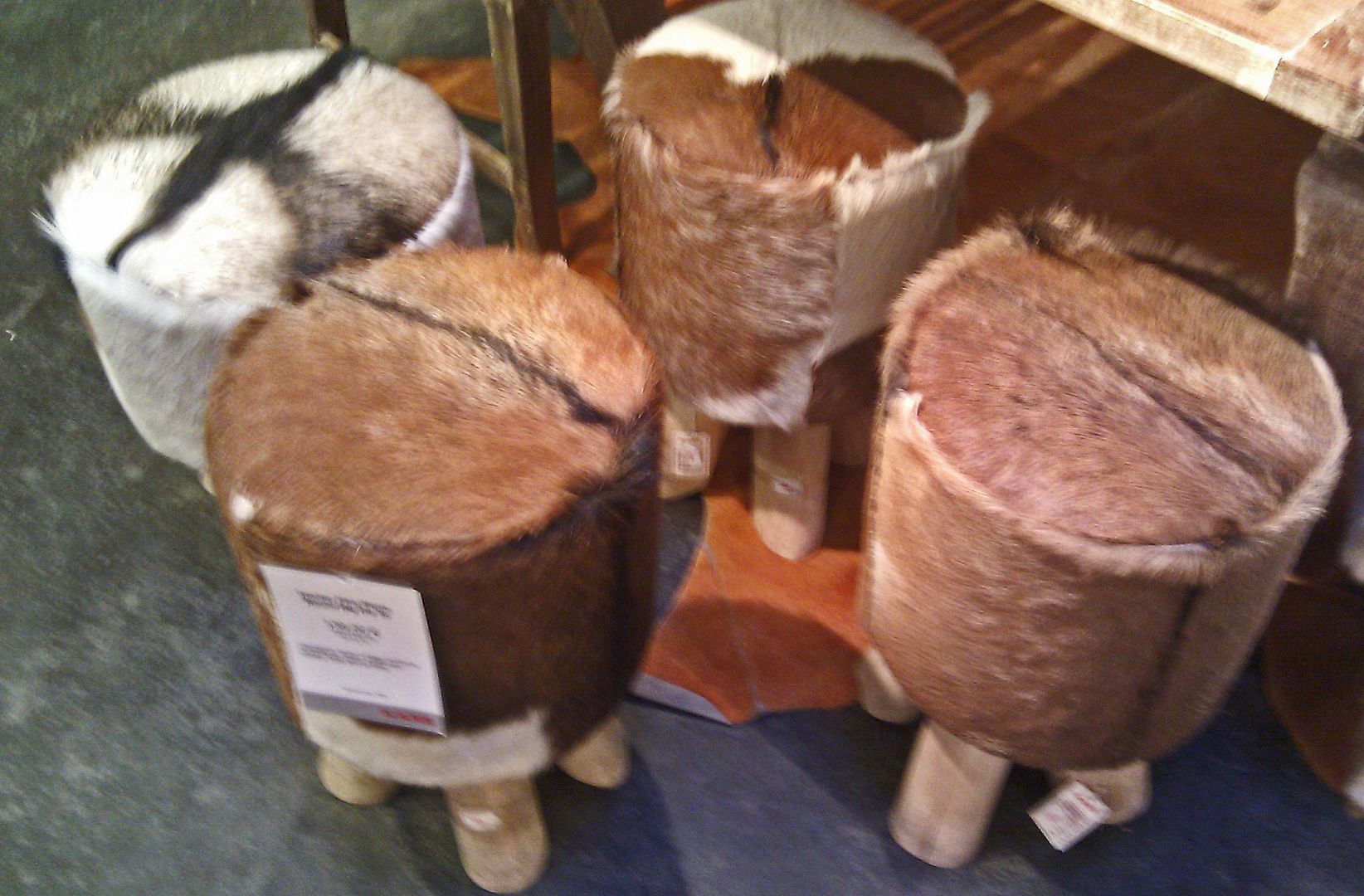 These are called "Flinstones" stools. How cool.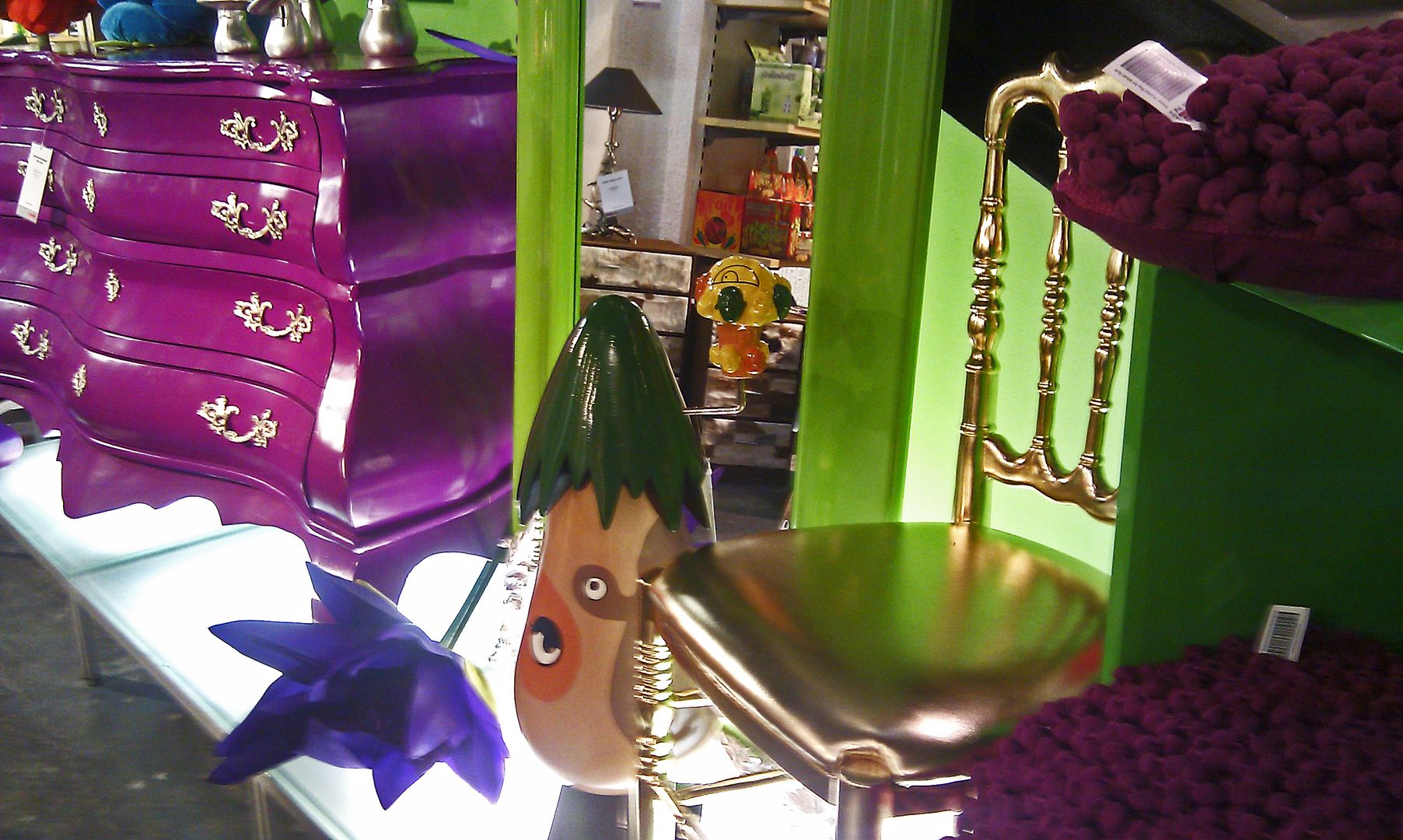 There was a matching gigantic wardrobe to that massive purple chest of drawers.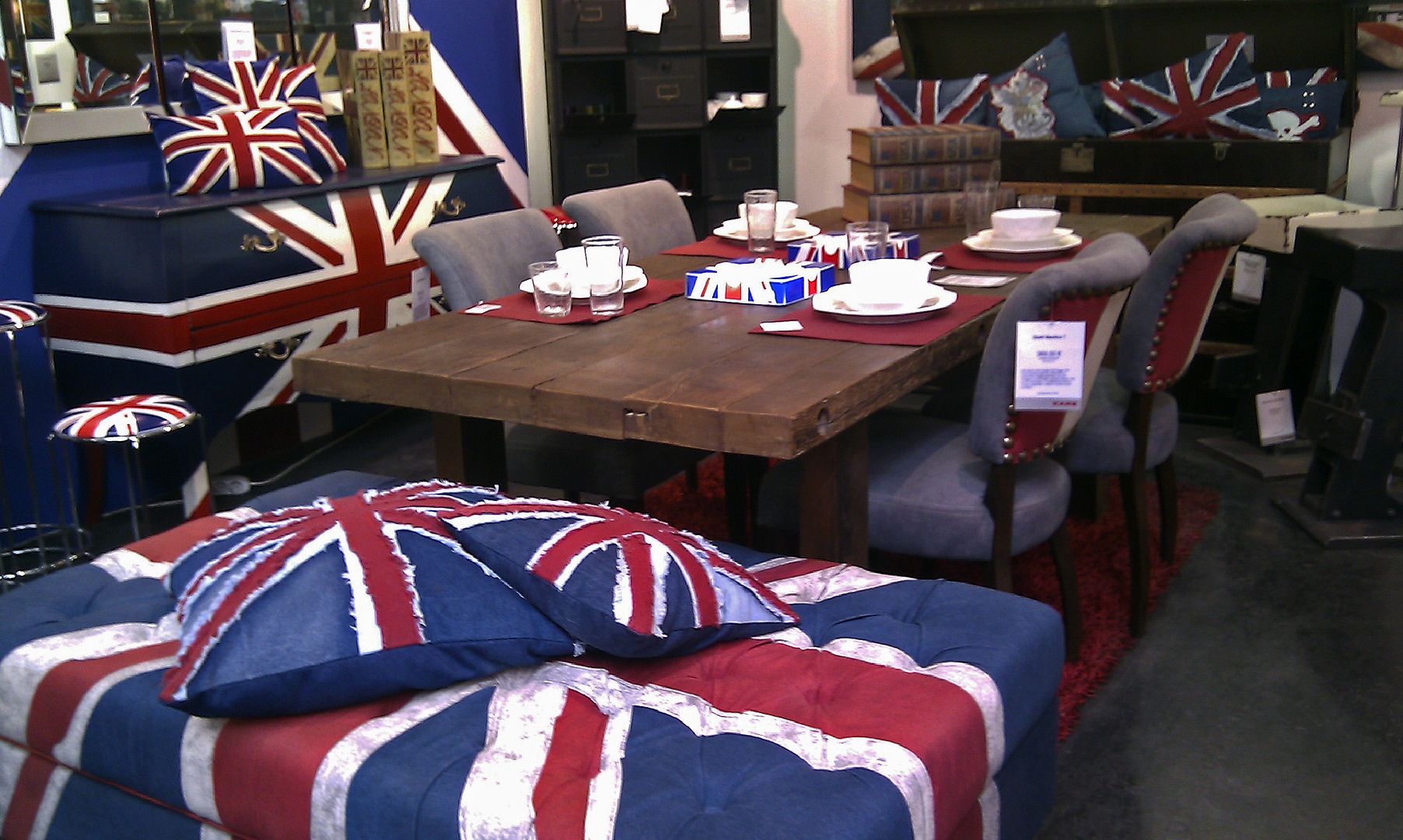 My favourite bit. A whole Union flag print room. Gimme!
I must admit, I did feel a little bit depressed knowing that I'm most probably never going to have enough money to decorate my future home with such incredible furniture and knick-knacks. I'll just have to keep playing the lottery/looking for a rich husband.
It was one of those shops where I felt that I couldn't leave without buying something, so I came away with this amazing "visual dictionary."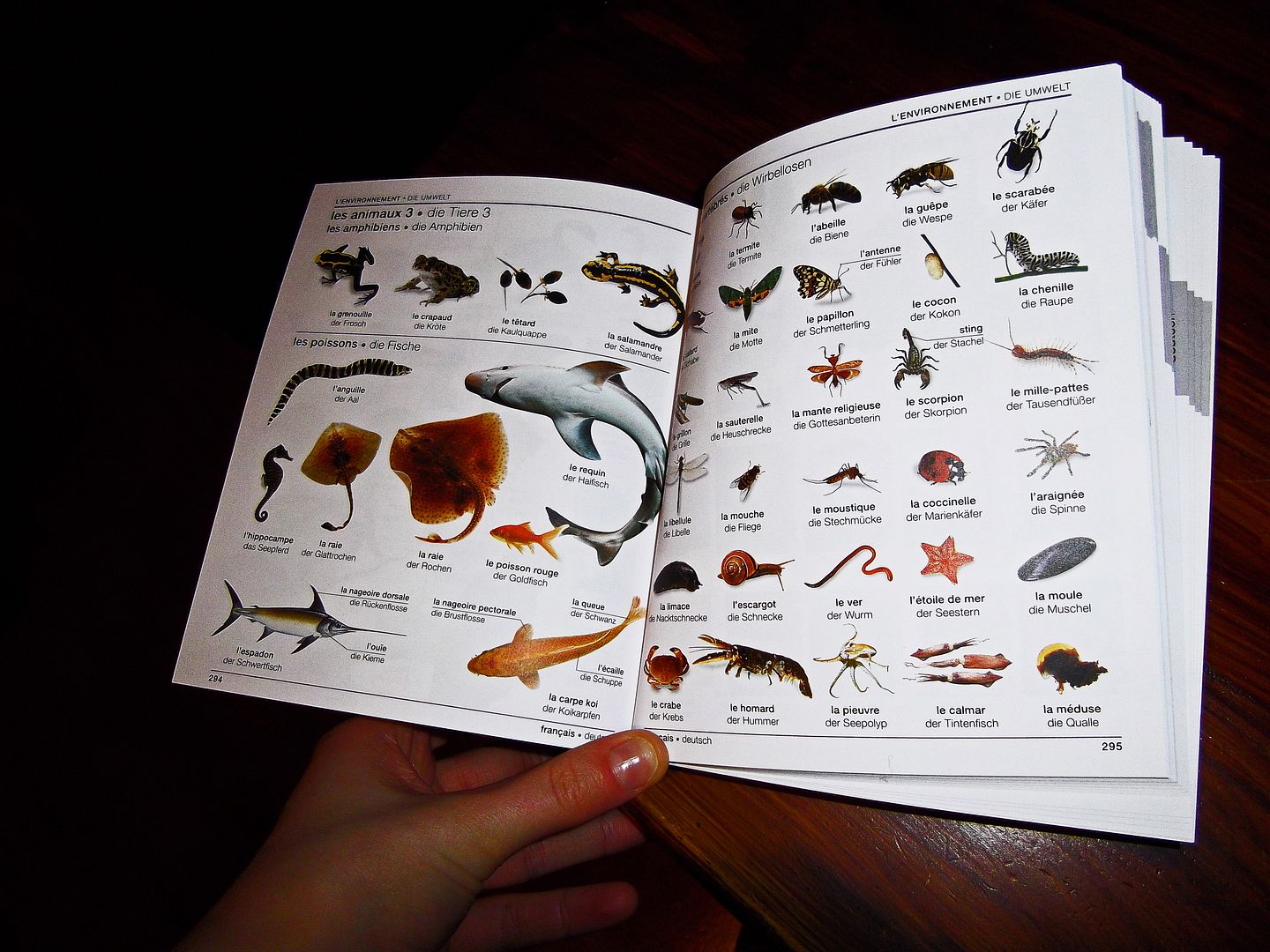 It's German-French, which means I can learn vocab in both languages at the same time, without having to look loads of words up and use more than one dictionary. I used to have a "my first 1000 words" book when I was little, and this reminds me of it, only it's in a foreign language and it's for grown-ups! I mean, I now know what a praying mantis is
en français
and
auf Deutsch
. Invaluable information I'm sure you'll agree...