I've been watching lots of YouTube makeup videos recently, and also one of my favourite bloggers
Selina
always talks about MAC products, so I decided it was finally time to go and try it out for myself. Yesterday I went to a counter in Vienna and had my frist ever MAC makeover!
Firstly, it wasn't what I was expecting from reading about Selina's makeovers, as I didn't have to pay upfront. In the UK I it seems you pay £25 for the makeover, but then you get £25 off whatever you buy afterwards. My makeover was free, and I didn't feel under any obligation to buy anything afterwards (although obviously I did because I wanted to, that was the point in going for the makeover.)
I don't think I have any Austrian readers, but in any case, if any of my readers are ever in Vienna, I'd highly recommend Bianca at the MAC counter in Gerngroß City Centre on Mariahilfer Straße. She was so lovely, explained everything really well and her English is perfect. (I know I'm here to improve my German, but I wanted to understand everything she was saying, and also I have no clue about German makeup vocab. It's hardly something you learn in school!) I'm not just saying this because I gave her my blog address either, she really was lovely. I've heard that MAC makeup artists in the UK can come across as unfriendly and unhelpful, but I felt completely at ease, even though I was a total MAC novice.
Anyway, I had a whole face of makeup done, I won't list the foundation etc here as I talk about all the products used in the video below and want to keep this post shorter. The thing I was most bothered about was eyeshadow. You probably know that I hardly ever wear eyeshadow, as I find it often doesn't suit me. I asked Bianca to do a natural/brown look, and she created this really pretty smokey eye (details of how and the products used in the video below).
And this is my whole face.
I didn't get any concealer put on under my eyes, so I still have dark circles which I'm not fond of, but other than that I think it looks good.
I think I'm going to go back next month and look for a foundation. I've been watching
this guy
's
guide to MAC foundations
videos on YouTube and there's a couple of different ones I'd like to try out.
In the end I bought four eyeshadows in a little palette, a paint pot and a brush.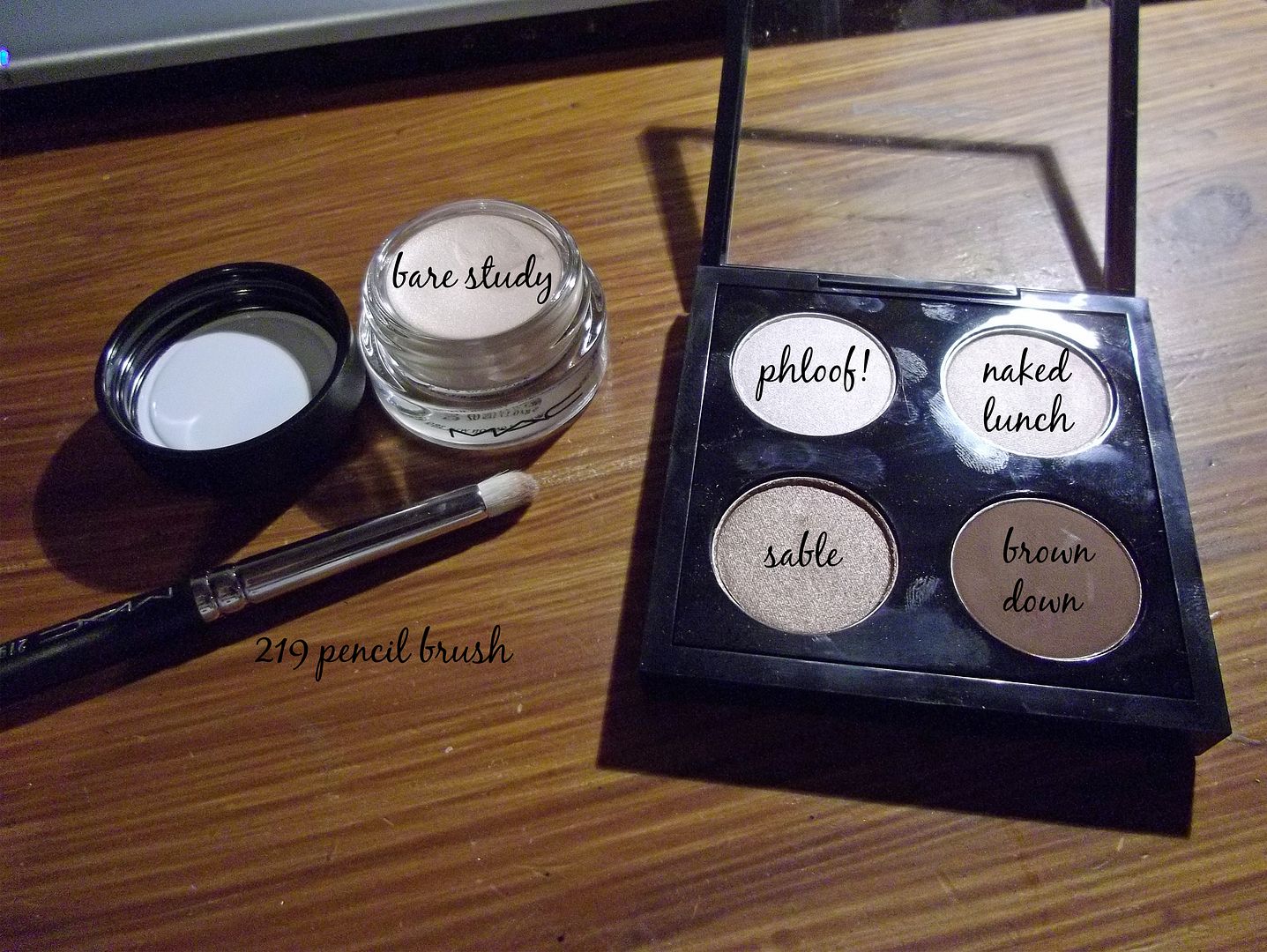 I filmed a vlog about my makeover and purchases so I could ramble a bit more about them without making this post too waffley, so have a watch if you're interested.
Finally, does anyone have any suggestions of products I should get? What are your favourites from MAC? Or anywhere else for that matter. Let me know!