This dress was
such a hit
with you guys before that I knew I definitely had to bring it to Vienna with me. Yesterday was really warm, so I thought I'd wear tights today instead of trousers. Unfortunately today is cold and rainy :( But I'm always walking around, and I walk really quickly, so I didn't get too cold. My hair is in a bit of a state though.

Asos dress and socks, Zara jacket, Primark tights, Next shoes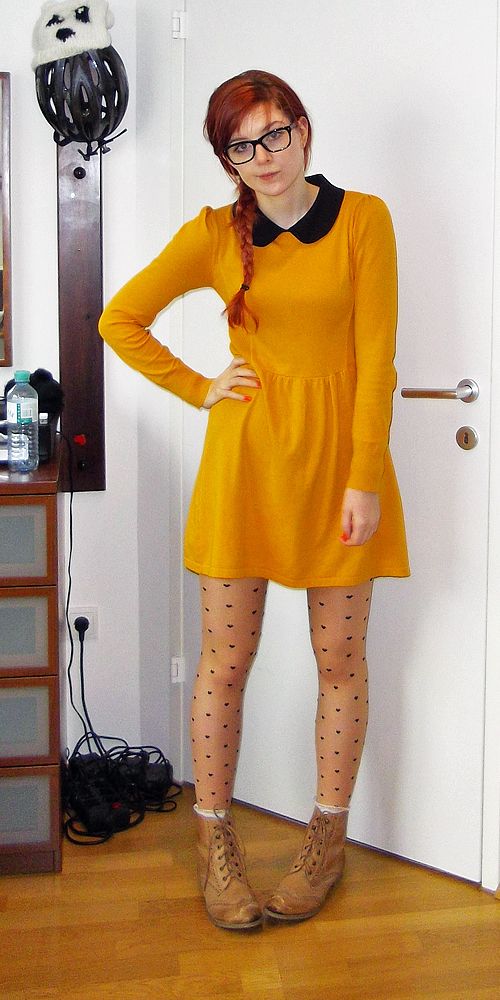 After my lecture this morning (German grammar, woo!...) I went for my usual post-uni hot drink in a McCafe. I'm spending an unhealthy amount of time in McDonald's, but it's so much nicer on the continent than in Britain, and they have free wifi. The McCafe bit is almost posh too. They do really nice coffees and hot chocolates and a big range of yummy cakes. Although today I was good and only had a cup of Earl Grey cause I ate a lot of chocolate yesterday. Anyway, the point of telling you all this is that an old-ish man who was sitting on the next table in said McCafe said "you must work in fashion, I can tell from the way you're dressed. You look really good." (Sounds a bit creepy the way I've written it but it wasn't at all.) I told him that no I was just a student, but it made me really happy. What a lovely compliment!