Prada's SS11 tropical fruit-y collection is nothing if not fun. I love the banana prints, and the banana earrings that Miuccia wore to take her bow at the end of the show.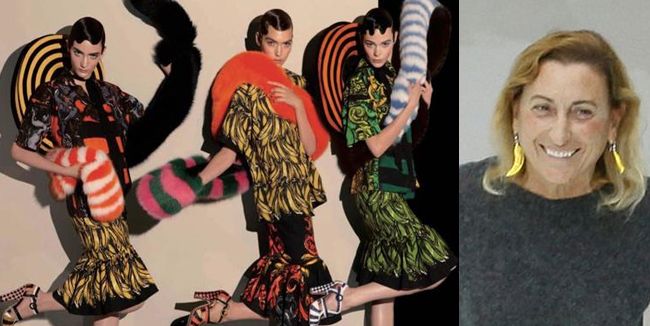 Said banana earrings unfortunately cost £140, boo, and probably sold out almost instantly. But fear not, I have found an alternative. I was browsing in Claire's Accessories (shock horror!) for new jewellery for my
helix
piercing (the one I had in fell out during a lecture and bounced down a load of steps. Needless to say I wasn't going after it in front of a lecture theatre full of Austria students,) and I came across these cute and colourful fruit earrings, and they were only £6.50 for six pairs (obviously I paid in Euros, €8.95 to be exact, which at the current exchange rate is £7.78. Grr crappy exchange rate.)
They had another set with fruit with smiley faces, which were really cute, but I thought I wouldn't want to wear more than one pair of smiley fruit at a time, and maybe smiley fruit is pushing the boundaries of silly just a little too far. As it is, I thought I'd stop at two pairs at once (I have three holes in each of my lobes.)
What do you think? Do I just look ridiculous? Or would you wear fruit earrings. I must admit, they do make me feel really summery!
Prada earrings, ad campaign and Miuccia pictures all from Google.