New Look shirt, Uniqlo heat-teach vest, Topshop trousers, Next shoes, H&M hair thingy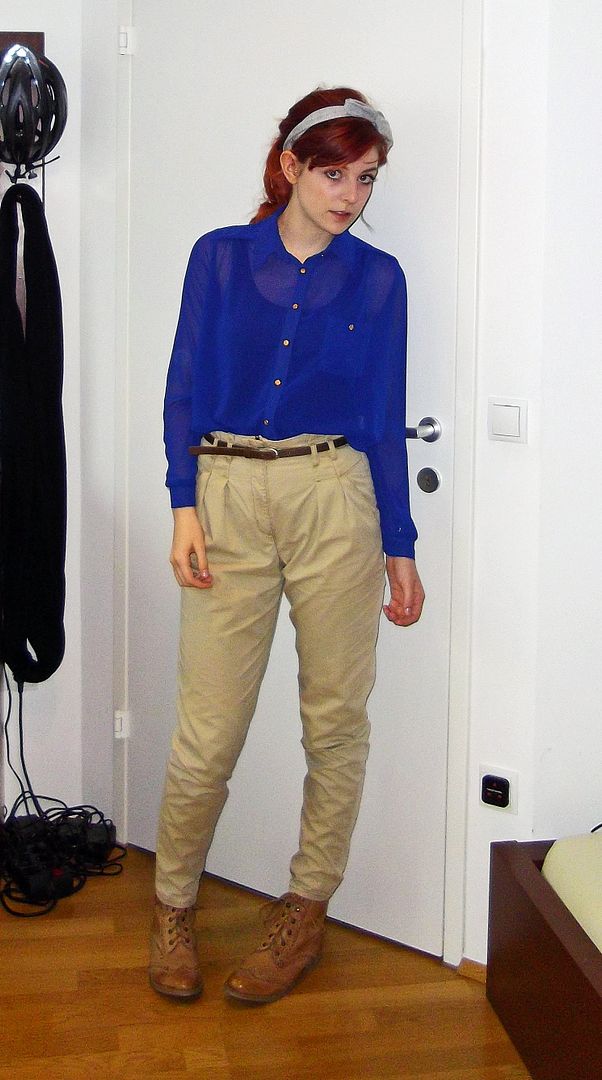 Pretty sure my new camera is totally lying about being 14MP. It is total crap. The pictures are always awful quality. Very annoyed!
The Viennese did not seem to appreciate the hair bow thingy. I got a lot of funny looks. It's one of those ones that is a long piece of material with wire in it, so you can bend it into shape.
I attempted
this hairstyle
, but with my extensions in my hair was too long for it, so I kind of twisted it around into half of a bun, then left the rest hanging down one side. So like a bun-ponytail hybrid. It's kinda hard to explain. I like messing about with my hair and discovering new hairstyles.
I don't really have anything else to say today, so here are some posts of other people's that I've enjoyed recently.
I am SO proud of Laura
- A Daisychain Dream
A lovely bedroom
- Moreemilk
Beautiful inspiring images
- Lost in my Sweet Dream
Amazeballs glitter nails
- Do You Know What is About to Happen?
I hope you're all having lovely weekends. What are you up to? Let me know!