Yesterday started off as a bit of a naff day cause I realised after my first lecture of the day that I'd left my purse at home. Cue hour long trip home to pick up purse, then hour long trip back in for my next lecture. I was totally on edge for the whole trip home incase I got stopped by a ticket inspector, because of course my travel pass lives in my purse. I'm still shattered from walking the 25 minutes to/from the train station four times. Yes I'm quite unfit.
But then I found out I'd come runner up in
Gem Fatale
's recent competition to win your favourite product from Boots, so that saved the day from being total rubbish!

Slightly murderous glare...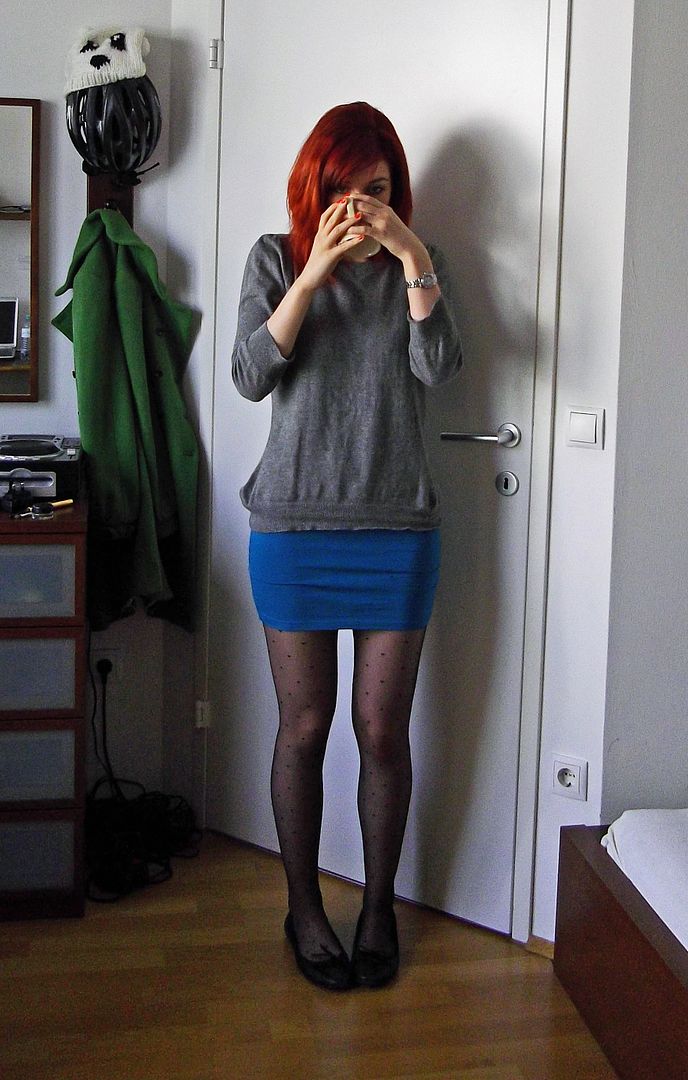 I was running late so I thought I'd multitask and drink my tea whilst I was taking these.


H&M jacket, Next jumper, Asos skirt, Primark tights, Office shoes
Don't forget to
enter the giveaway
to win some Wesc Oboe headphones and Viennese chocolates if you haven't already. It closes midnight GMT on Monday!