I'd been vaguely aware of
Chockers
as a brand of shoes for a while, but never really actively sought them out. Then I received a PR email a few weeks ago about a pair of leopard-print wedges they were bringing out. I was amazed, they were almost identical to a pair I'd seen and loved at the
infamous River Island press day
, but were priced at only £35, which is half the price of the RI ones. I decided to have a poke around the Chockers site, and was really impressed with some of their offerings.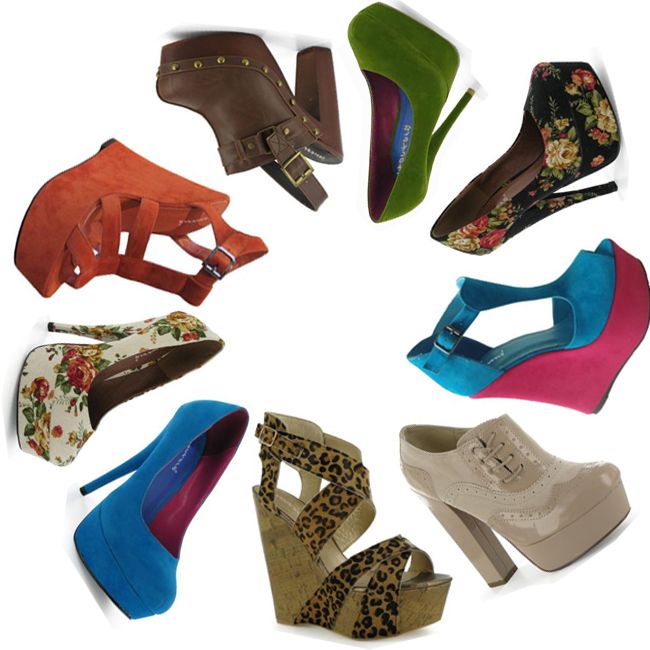 As you can see they've got some really fashion-forward styles, and most of them are priced between £25-£40, so really affordable, especially for those trends that are obviously going tp be quite short-lived. There's no way I would pay Topshop prices for a pair of colour-block heels I'm not going to wear past September, but I might pay £30 for a pair.
Unfortunately there are also some ghastly shoes monstrosities on sale, but I guess someone has to cater to the chav market. The website is horrible too. It looks naff and is a pain to navigate, so don't attempt to browse if you're in a bad mood!
Has anyone bought a pair of shoes from Chockers before? I'd like to know what the quality and fit is like, cause I really want those leopard wedges, but not if they're going to fall apart after five minutes!