This is where my blog is going to start looking really repetitive. I think you've seen everything I've brought to Vienna with me in the last few weeks and I'm worried my outfits are going to seem really "samey" and boring. I do love this jacket so much though. The trousers are quickly becoming a favourite too, they're just so comfy and fun.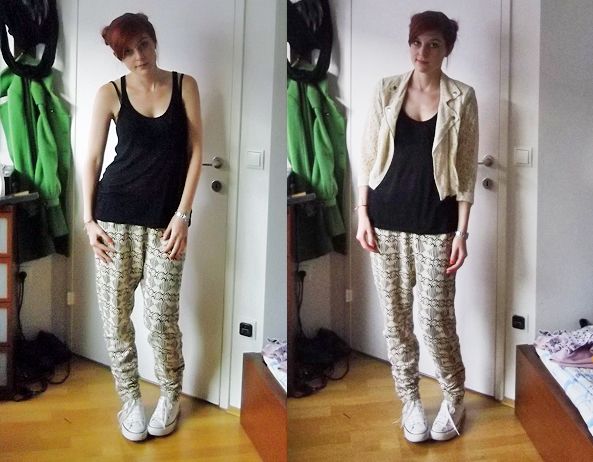 H&M jacket and trousers, Topshop vest
I can't have worn this vest more than four times and it's already frayed loads where the hem is sewn. I'm definitely going to stop shopping in Topshop now because the quality of their clothing just sucks. Their prices have gotton ridiculous too. £40 for a plain jumper? Take a hike.
I'm about to go and collect one of my friends from the train station, she's interrailing at the moment and is staying with me for two nights, so I'll have to sign off here. Hopefully I'll have some better posts for you soon!
p.s. Like my new signature? It's my own handwriting.