You may remember that a few months ago I posted about my
best friend's etsy store
, where she was selling scrabble rings and other pretty craft jewellery and bits and bobs. Well, she's just relaunched it under the name
Roseberry
with some great new items, including these amazing make a wish thread bracelets.
Similar "designer" bracelets, like the Dogeared ones, are about £25, but Rosie is selling these for £2!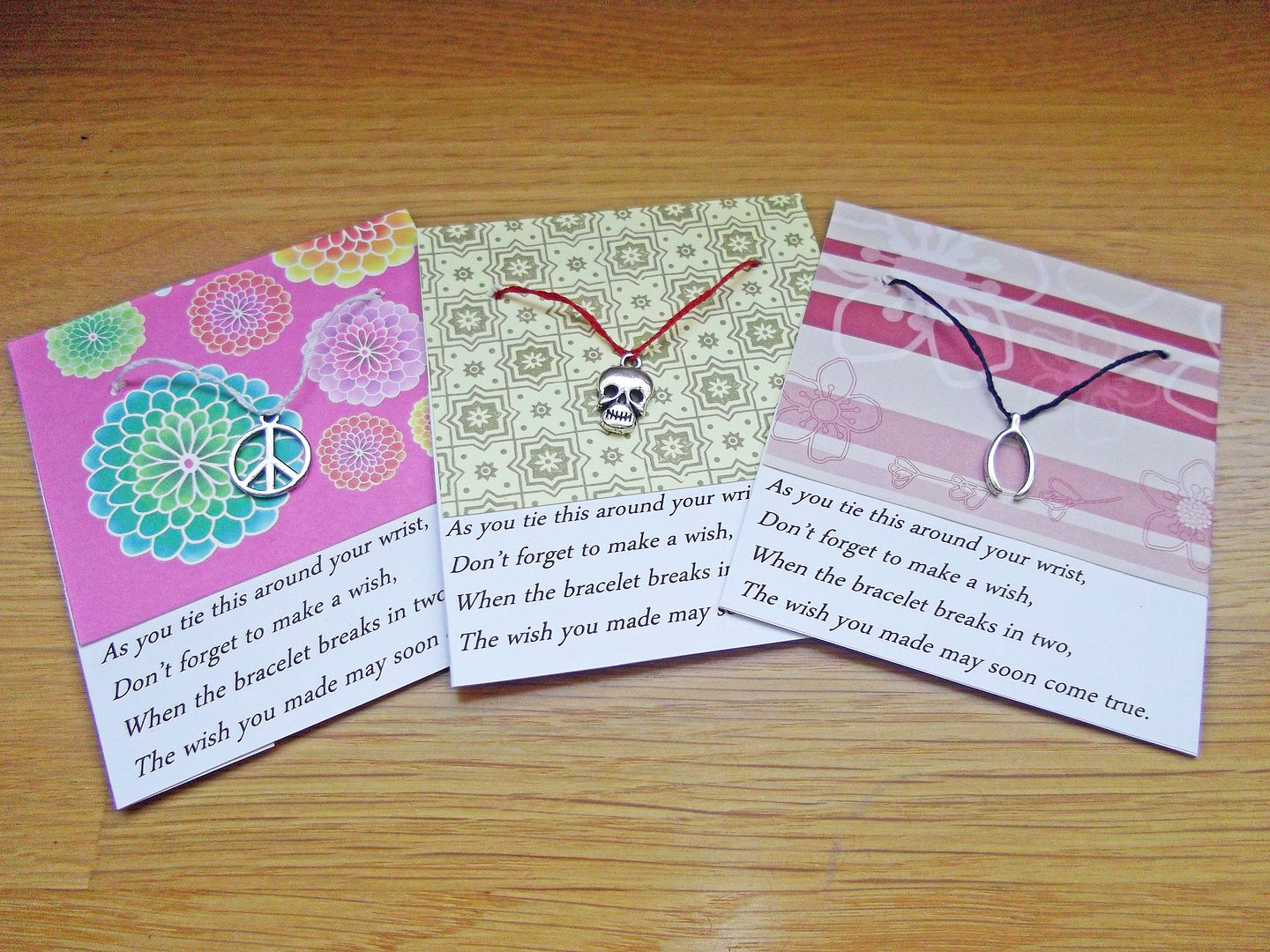 I got mine in the post todayand I love them. You can choose from five different charms - a skull, peace symbol, key, wishbone and star - and six thread colours - black, white, brown, red, turquoise and bright green.
These make perfect gifts as they're all beautifully packaged with the little "make a wish" poem on.
They look really good stacked up, and are perfect for that summery festival look. I'm going to buy some more next month after my self-imposed shopping ban ends!
Visit Roseberry
here
. As well as the bracelets she's still selling the scrabble rings (I know a few of you bought them after reading my last post (: ) and lots of other lovely things (including a cake stand made out of old records which I love!)