This was the very last thing I bought before my shopping ban. I'm blaming Laura from
A Daisychain Dream
and her post about
Pixie Knitwear
. As soon as I clicked onto the site I knew I'd be buying this.
I've justified the purchase to myself as I'm trying to move away from buying tons of highstreet clothes and instead buy pieces from independant brands. I'll probably write another little post on this soon.
The jumper is the "chunky open cable knit" and I love the cropped fit and slashed-looking arms.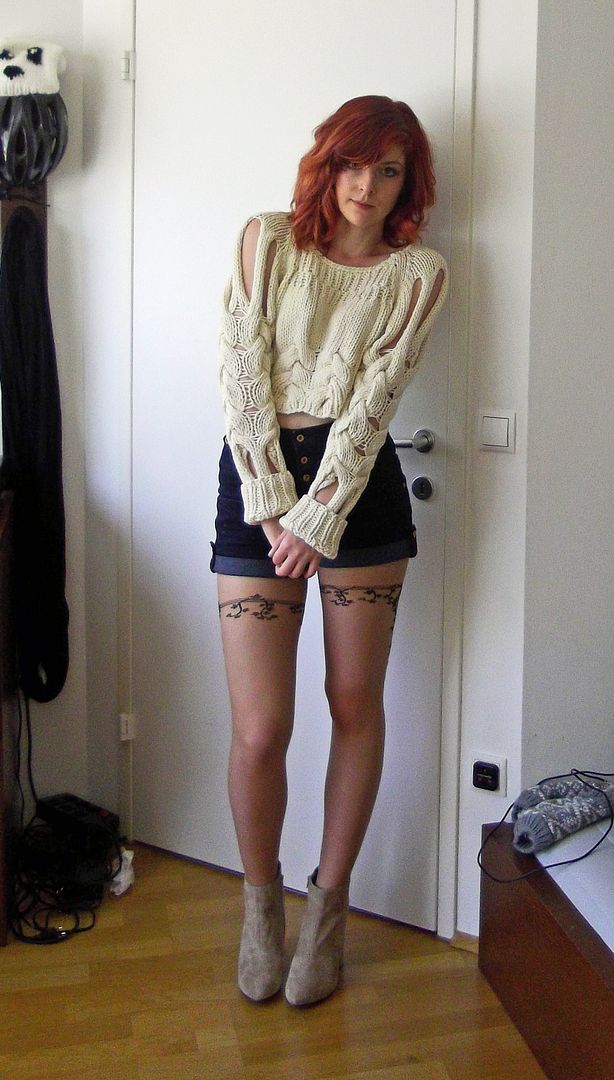 Topshop shorts, Primark tights, Asos boots
This isn't a "real" outfit that I've actually worn out, as I wasn't at uni yesterday when I styled this so I was just hanging around in jeans and a t-shirt, so it's more of a "how I could wear this" outfit. It's also a bit on the warm side for a jumper this week in Austria, the sunshine is glorious. I do think this jumper is going to be ideal for chilly summer evenings and festival nights though!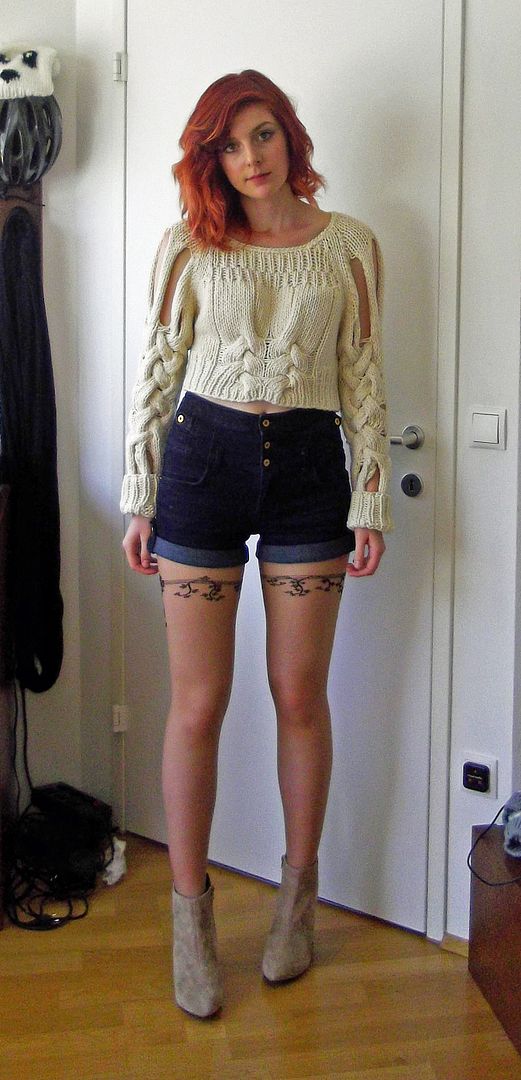 Pixie
have a great range of fine and chunky knit dresses, tops and jumpers, so if you're looking for something a bit different go and check out their website. Their customer service is excellent too, I got a reply to my email sent in the evening within five minutes, and postage was reasonably priced to Europe, which is not the case for most brands!