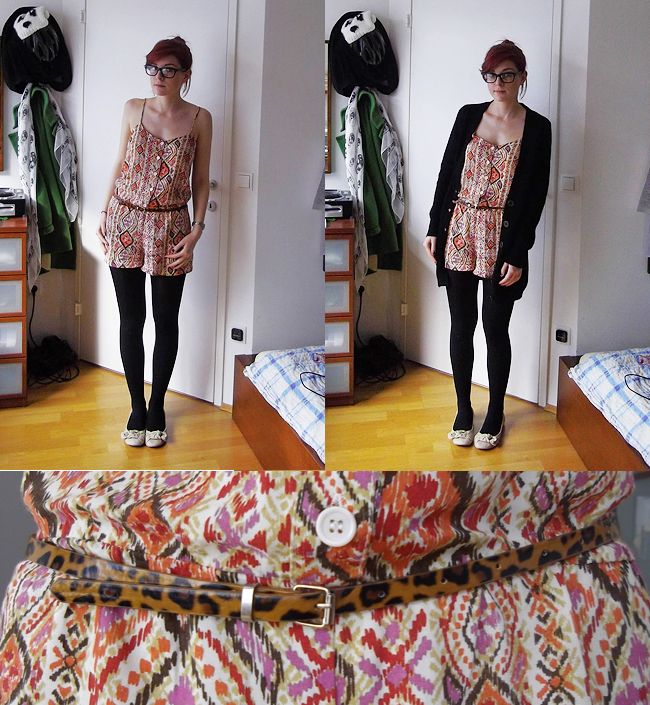 Forever 21 playsuit and belt, Primark cardigan and shoes.
I love this playsuit, but it's a bit bummy at the back, to steal a word from
Gem
, hence the tights. My legs are a bit of a state too so I'm not cracking them out just yet. I was a wee bit too hot in this cardigan today, it looked quite cool outside but was actually a bit muggy and warm.
Had a bit of a 'mare today when I went to take these photos and couldn't find my camera anywhere. Then I remembered that I'd taken it out on Saturday night when I met some friends to go to a bar to watch the Eurovision Song Contest (we was robbed!), where I'd dropped my bag on the floor spilling the contents everywhere. I realised I must have missed my camera on the floor and not picked it back up along with the rest of my stuff. So I went back to the bar where fortunately they had it safe and sound, hurrah! If the same thing had happened in London I definitely wouldn't have it back now. I was more peed off at myself for potentially having stopped myself from blogging than for the actual main having lost my camera-ness, if that makes any sense. But all is well!