Sorry for the lack of outfits/interesting posts recently, but I'm a bit stressed about impending exams. I'm not sure what kind of foolish person decided that uni in Austria should run until the end of June, as this is THE HOTTEST PLACE ON EARTH (ok, slight exaggeration, but still..), making it really difficult to concentrate on doing anything other than flopping about moaning about getting heatstroke.
Also I've been dressing really boringly in as little clothing as I can get away with, out of necessity. Case in point:
I was umming and ah-ing over posting this picture but I decided I should because although I'm not teeny-tiny I need to stop getting so bothered about it. I'm not *fat* by any means, so yeah. There's my stomach for you...
As a bit of procrastination the other day I decided I needed to do something with my shameful bitten nails, so I cracked out my DIY acrylic nails kit I got from eBay (I buy way too much crap,) and knocked out these glittery badboys,
à la Katie Price.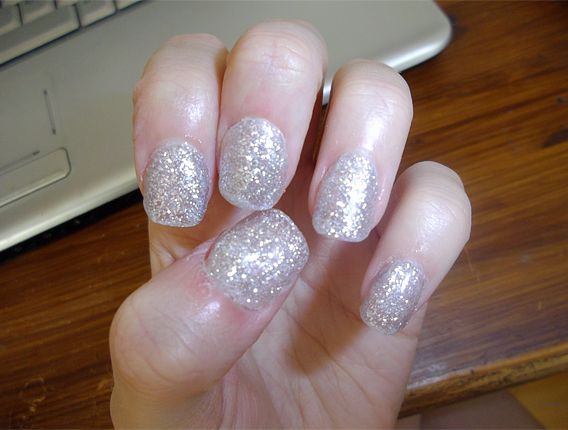 Tacky as it comes, but I like them.