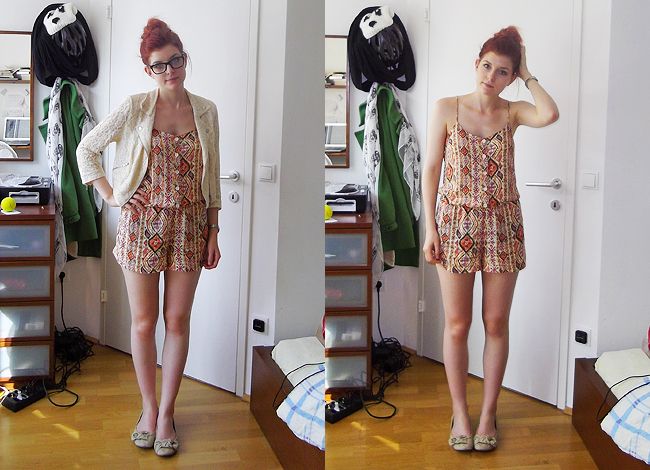 Forever 21 playsuit, H&M jacket, Primark shoes
This playsuit is really light and loose, so it's perfect for the hot weather we're having here in Austria. There have also been a lot of storms in the evenings for the last couple of weeks, which is quite exciting. I love sitting inside hearing the rain hammering down on the windows and roof and counting the time between the lightning flashes and the thunder!
P.S.
Mermaid in England
, the colour-changing swimwear company I
posted about recently
, have just emailed me to let me know they're now having a 25% off sale on all their swimwear, so if you liked the look of it,
go and check out the new prices.