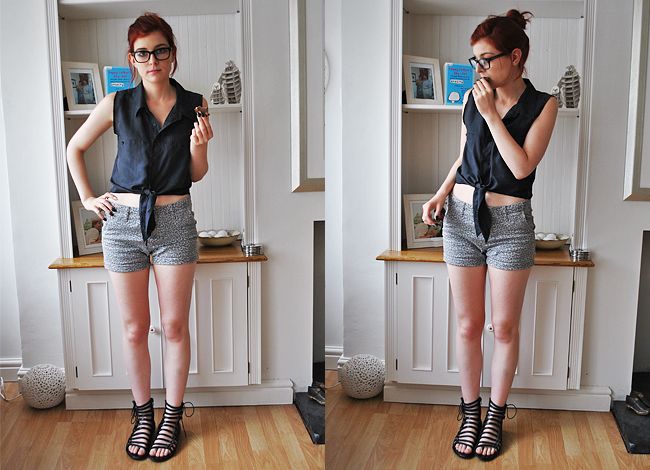 Vintage shirt, BikBok shorts, New Look sandals.
Sorry, I didn't want to put down my chocolate to take pictures :p
I'm back in the UK! The last four months have gone so quickly. I'm really going to miss Vienna, but I'm glad to be home.
I had to give my wardrobe a bit of a clear out before I could unpack as I just had far too many clothes, so I'll be putting some stuff up for sale on the blog soon.
Just a short post for today, but I promise I'm back properly now and there'll be lots of new posts!