As I'm sure you're all aware by now, last weekend was the Midlands Blogger Meet in Birmingham, which was a huge success (if I do say so myself!) and so much fun. Before I get into talking about the day itself, there are a few thank you's that need to be said.
Firstly a HUGE thank you to my wonderful co-organiser
Claire from Jazzpad
. She is one of the greatest people EVER and there's no way I could have organised this alone. I miss her already!
Now, time to say thank you to our extremely generous sponsors. When I first sent a few tentative emails out a couple of months ago asking for some kind of sponsorship, I never expected such a huge response! Here are all the goodies chillaxing on my bed the day before the meet:
No, I wasn't in any way tempted to pull a sickie and cancel the meet, having to tragically keep everything for myself... *ahem*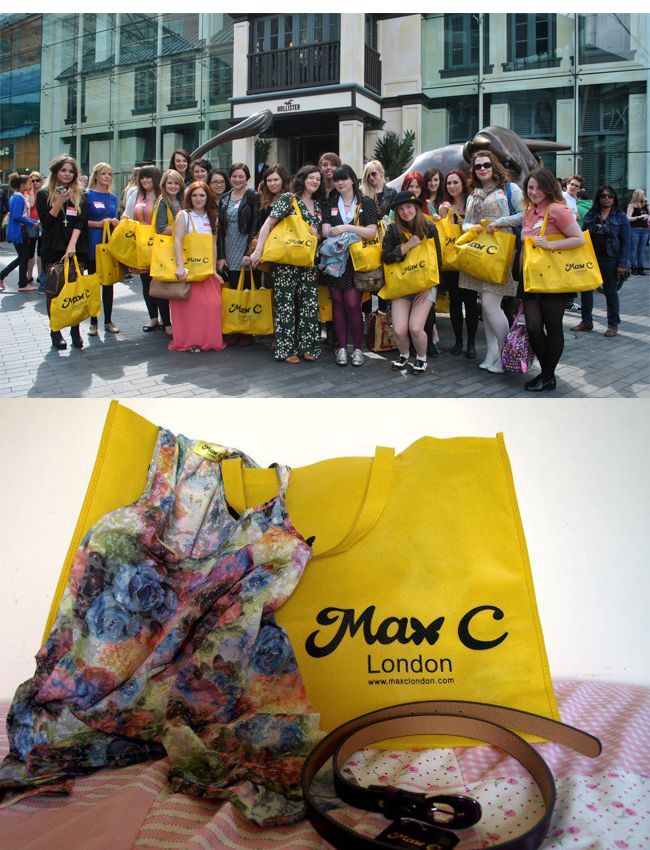 Bag contents picture via
Florrie
Max C London
gave us these very distinctive yellow bags, with a pretty top and belt inside. Over 20 bloggers walking around Birmingham with these bags caused quite a commotion, with tons of people asking us if we were promoters etc. They were really useful for spotting each other though once we went shopping!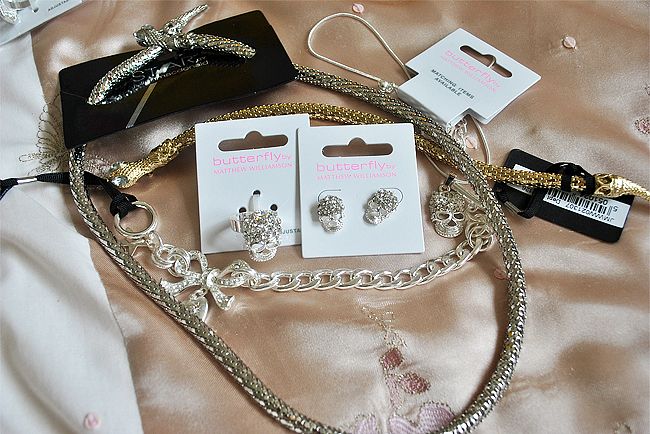 Jon Richard Jewellery
gave us a selection of beautiful Designers at Debenhams jewellery.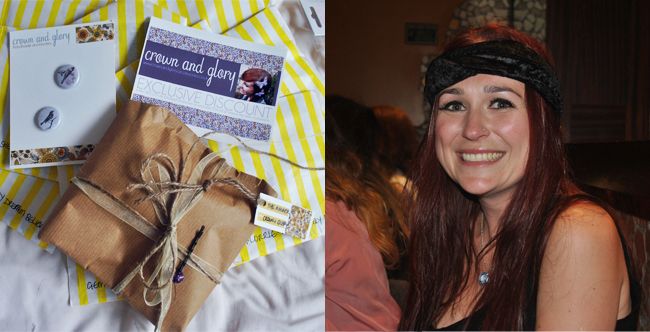 The lovely Sophie, owner of
Crown and Glory
not only provided a big prize for a challenge, she also made individual hair slides and badges for all the bloggers attending, personalised to their style, as well as a very generous exclusive discount code. How amazing is she!? As you can see,
Elizabeth from Rosalilium
won one of our challenges, and got this gorgeous Crown and Glory velvet turban headband as a prize.
Another wonderful prize came from Mari at
Little Fille
(which is also now stocked in Topshop Oxford Circus.)
So Charming
is an online jewellery shop which sells a really great range of designer jewellery. As well as a discount code for all of the attendees they provided this pretty Lulu Guinness necklace, which
Selina
won for being voted "best dressed" on the day.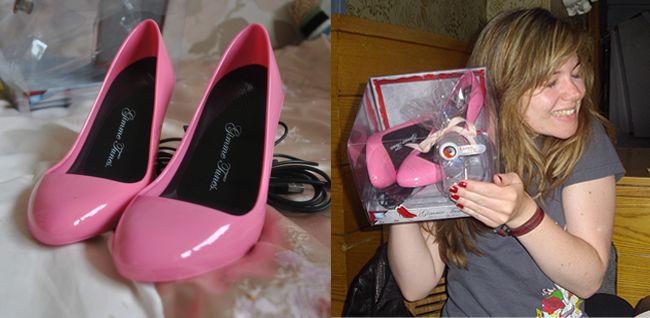 Emma
won these iPod speakers courtesy of
Find-me-a-gift.co.uk
. The site is a great place to find unusual and original gifts for all different occasions and people.
Clothing at Tesco
sent us a huge range of different items of clothing and accessories, which everyone got to sort through and choose something perfect for them. I picked out these navy spotted palazzo trousers. I've been wanting to try out a pair, but didn't want to spend money on something that could be a short-lived trend. I'm finding them quite difficult to style so far I must admit!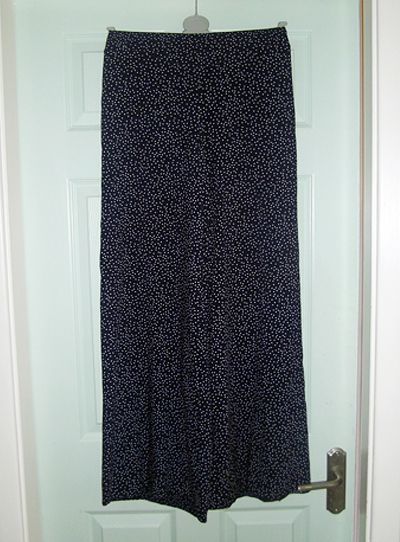 Romwe
gave us four $50 vouchers for prizes, and a discount code for all the attendees.
Bag contents picture via
Florrie
Selina
turned up with goody bags from Motel, where she works, full of Motel logo goodies and a Models Own nail polish.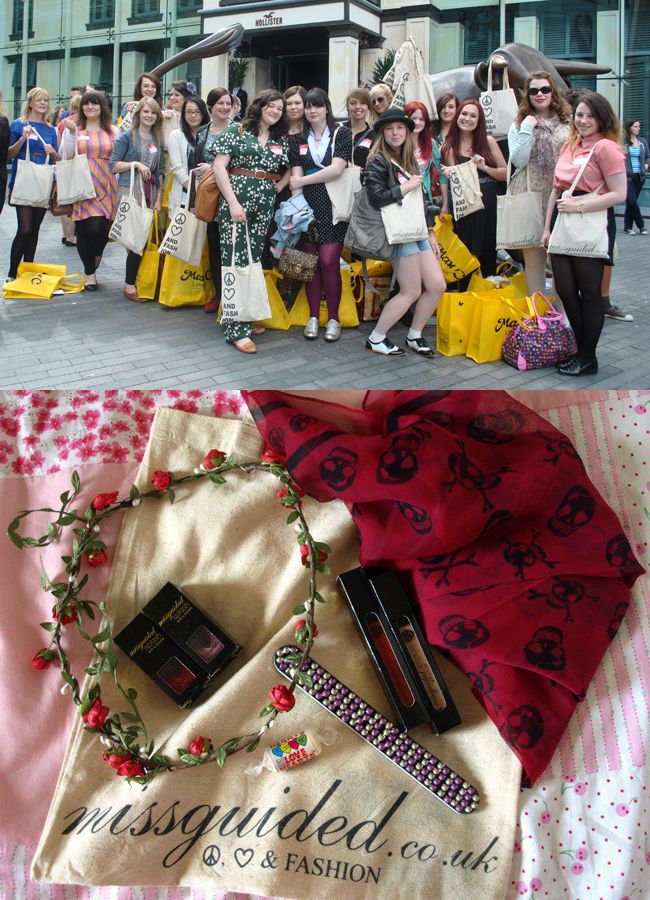 Bag contents picture via
Florrie
Sara
brought us all Missguided goody bags, with a scarf, nail polishes and nail file, lipglosses, sweets and a flower garland headband.
Aaaand that's it for the thank you's to our sponsors. I think everyone was very pleased with their goodies! Part 2 about the actual day itself to follow!