A few weeks ago I was contacted by the lovely folks at
Motel
, who asked if I'd like to choose any of their new products to try out. I decided to go for the
Jordan Jeans
in the black and white stripe, as regular readers will know I love a good old black and white graphic print.
I was joking with
Selina
about how I have tons of black and white stripes and other b&w prints in my wardrobe already, which got me thinking. I decided that it would be fun to create some really graphic outfits pairing my new jeans with my existing clothes, and my new Sam Edelman
babies
boots.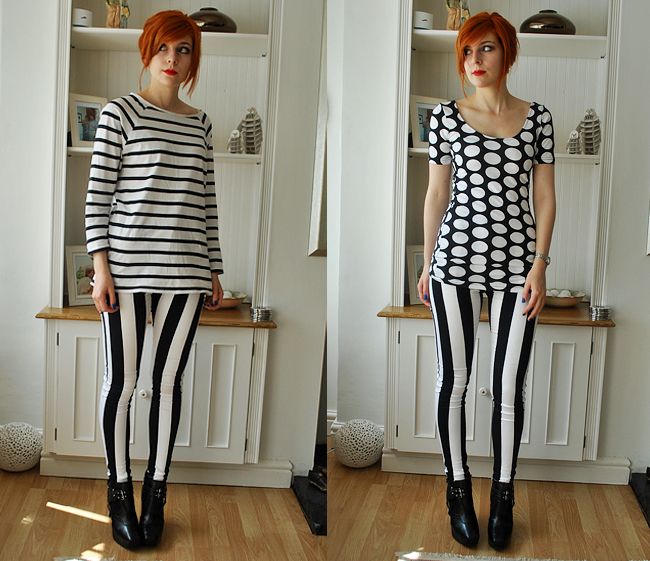 H&M top, Topshop dress (as a top)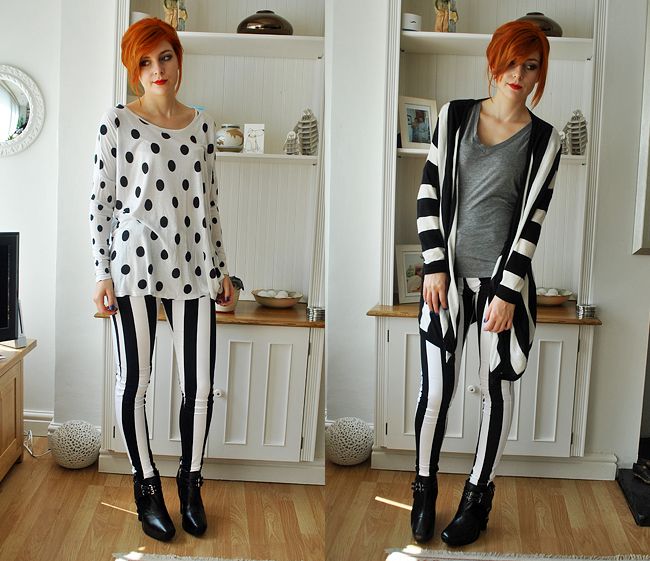 Everything H&M
New Look dress (as top), H&M shirt
I probably wouldn't wear any of these outfits out in real life, but they were fun to mess about with all the same.
What do you think of graphic patterns?