I am really not a fan of the term "haul video" as I think it just encourages buying loads of stuff for the sake of it, but that's the term used on YouTube, so there we go.
Whilst I was away I bought wayyyy too much stuff online to get delivered home, and had a mountain of parcels waiting for me when I got home.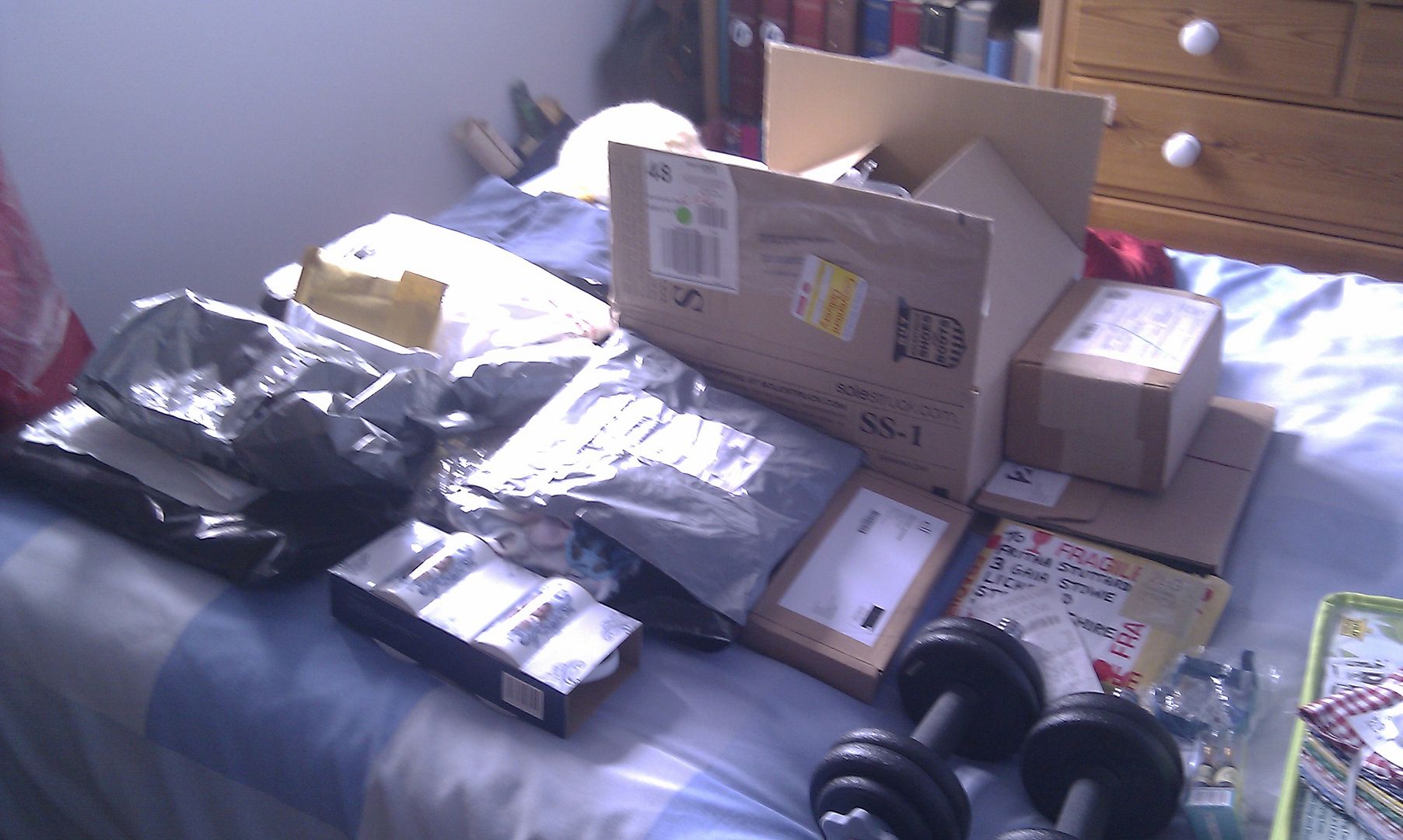 When I got home and saw this, (it doesn't even look like as much in the picture as it actually was in real life!) I actually felt really embarassed. It definitely drove it home to me that I buy far too much, so I'm going to try and manage my spending from now on. I've got loads of ideas for related blog posts now.
But anyway, that doesn't change the fact that I did buy a ton of stuff, so I've filmed a couple of videos of my "haul" *blech*
Here's part one, which is clothing and shoes. part two will be coming soon and will be make-up! Enjoy!