Boohoo kimono jacket, H&M vest, Primark jeans and bag, Sam Edelman boots
I was totally overdressed in this outfit, as it was just for a Wednesday night in the pub, but any excuse to dress up really. I'm getting my feet used to wearing heels more often, I want to be one of those glamourous eomen who stride about in skyscrapers all day every day. These Sam Edelmans are actually really comfortable and so easy to walk in.
I love this
Boohoo kimono
(even if it does cost £10 less now than when I bought it :O ), but it's huuuge even though it's a small! I felt a bit like a big oriental bat flapping about in this outfit! How cute is the little box bag too! It was only £7, bargain. It is quite hard to squoosh all your stuff into though, you have to pack it with care!
I don't usually do this, but I was really pleased with my make-up as it actually looked good for once, so here's a gratuitous picture of my face!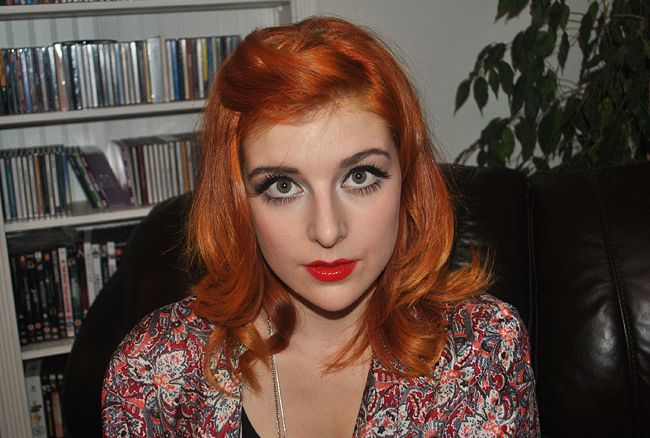 P.S. Do you guys like DIY posts? Cause I've done a couple more DIYs but I don't want to bombard you with them if you don't like reading them! I will have the promised tutorial on the
wire hairbands
up soon though!