As requested, here is a tutorial for the
DIY wire hairbands
I showed you recently.
You will need:
Fabric of your choice, (fabric) scissors, pins, a needle and thread (in a colour that matches your fabrics), wire (not too thick, not too thin. I recommend coated gardening wire), a measuring tape.
1.
Measure how long you want your hairband to be. Do this by either measuring an existing hairband, or measuring around from the base of your skull to the top of you head. Then add 2 inches to this measurement so you have enough for the ends to wrap around each other.
Fold the edge of your fabric over (right-side to right-side) by at least 2 inches, pin along the edge (to keep the fabric straight and steady,) then cut a strip as long as your previous measurement.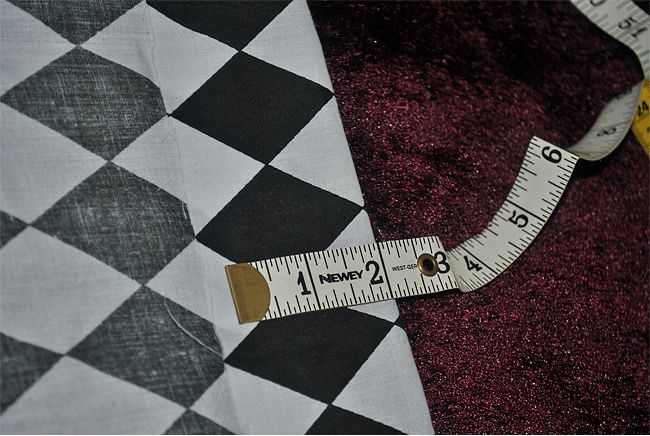 2.
Cut one end off at an angle to form a point, then use the cut-off triangle piece as a template to make the other side match up.
3.
Either hand or machine stitch around the edges of the fabric strip. Make sure that you leave a gap of about an inch wide somewhere. I suggest doing this about 1.5"/2" away from one point, as then this bit will get concealed in the "twist" when you wear the hairband.
Make sure the fabric is inside out when you are sewing!
You don't want to have to unpick all your hard work and start again.
4.
Turn the tube of fabric the right way around through the little hold you left.
5.
Cut a length of wire the
exact same length
as your hairband. Do
not
use your fabric scissors for this, you will blunt them. Use normal scissors, or wire cutters. Using pliers (or your fingers if the wire isn't too thick,) bend over about 0.5" wire at each end. Now the wire will sit comfortably in your fabric tube, still long enough to wrap but not so long that the wire will try to jab through the ends of the hairband.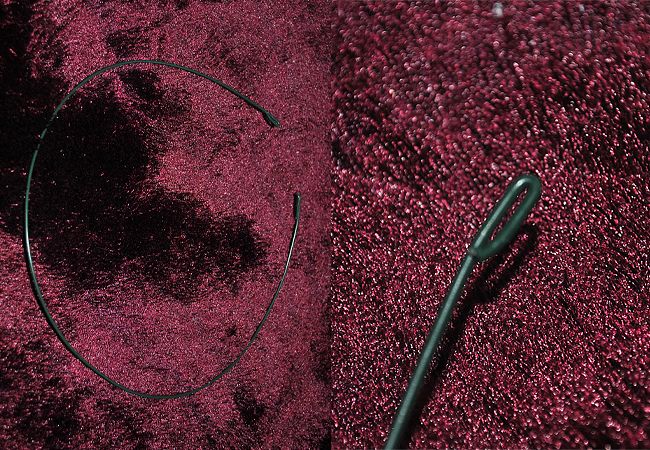 6.
Slide the wire into the pabric tube through the hole, then carefully hand stitch the gap closed using tiny stitches so they can't be seen. Give your hairband a quick run over with the iron if it needs it, then
bada!
You have successfully made your own wire wrap hairband. Congratulations!
As you can hopefully tell, these things are really easy to make. They're super quick too, mine only took about 45 minutes in front of the TV to do. If anyone has a go and makes one, please let me know how it turns out. I'd love to see pictures too!