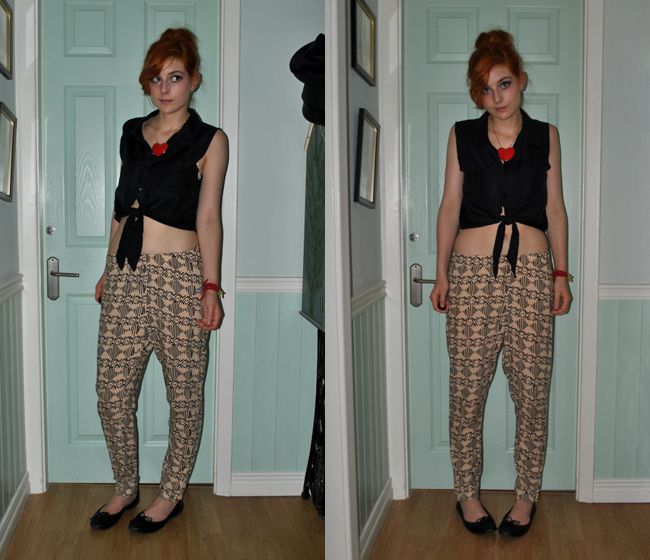 Vintage top, H&M trousers, Office shoes, Primark necklace, DIY bracelet
I swear this outfit didn't look so unflattering in real life! It's been so hot recently, you just want to wear as little clothing as possible don't you!
I made this leather wrap bracelet on a whim the other day. I'm quite pleased with how it turned out. I love these little gemstone crosses.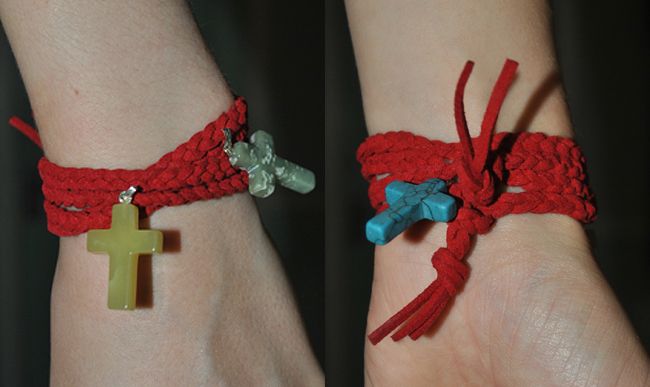 This post is scheduled, as will any and all others be until Sunday, as I'm down in London this week visiting friends from my Erasmus year, and then I'm going to
Field Day
festival on Saturday.