Today I need your help with an important decision I'm trying to make. Namely, shall I change the name of this blog?
I don't mean a massive change, I won't be completely re-branding. I'm just wondering if it's maybe a good idea to change the blog title from "The Fish Tank" to "Fish Tank Fashion."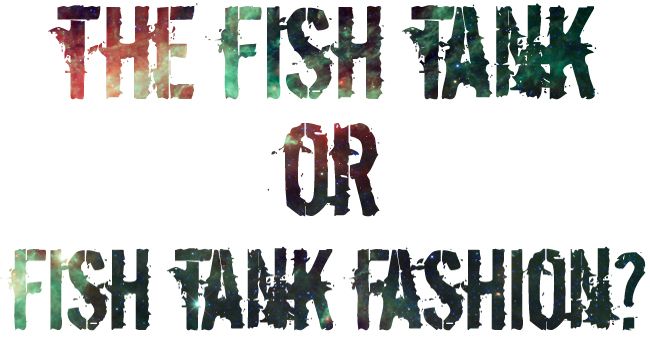 The blog's url, as you can see, is fishtankfashion.com, as thefishtank.com was obviously not available. Although most other bloggers refer to my blog as The Fish Tank and link it as such, an increasing number of sites and people are calling the blog Fish Tank Fashion, including Look magazine,
when referring to my blog re: the blogging competition
(which was why I initially thought I hadn't made the top 20, as I scrolled down the alphabetical list to "T" and The Fish Tank wasn't there.)
I was wondering, for ease of having my blog name match my url to avoid confusion, and so people can find my blog more easily if I tell them about it, would it be better just to change the title to Fish Tank Fashion? Thing is, I'm not sure if it "works" as a name. The Fish Tank may be a weird name for a blog, but it works as a phrase in itself. Fish Tank Fashion just sounds like nonsense, no?
So I thought I'd ask you guys what you think. After all, you are the ones who read and interact with the blog, so I feel you should have a say. Let me know your opinions in the comments, and for the "lurkers" who don't want to comment, I've made a poll below so you can have a say too.
What should happen to this blog's name?